Political Prognostications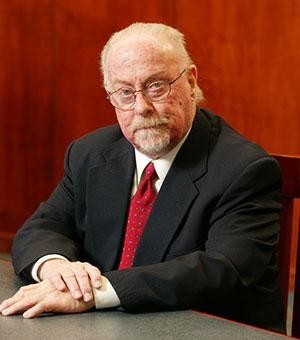 Here's hoping you had a very Happy New Year and you're off to a great start in 2022!
Some years ago, I dared to make some predictions either for the new year or just before elections. Jim Moylan of Omaha's fabled Moylan political family took a red pen and scored my performance at an appropriate time, and I was always happy if I earned at least a 75. Shortly after I received my report card, the phone would ring with Moylan ready to tell me why I had made some significant and stupid booboos. So here goes the 2022 predictions and you can send me your report card!
• Justice Stephen Breyer of the U.S. Supreme Court — who really likes his job — will resign so that President Joe Biden can try to replace him.
• The president will nominate Judge Katanji Brown Jackson, who has been on the U.S. Court of Appeals for the District of Columbia for less than a year, to fill the vacancy. The judge previously served as a district judge in D.C., had a distinguished career in private practice and is a graduate of Harvard and Harvard Law.
She will be confirmed in an election year (off-year, at that) by a close vote, despite efforts of Majority Leader Mitch McConnell to pull a Merrick Garland on her.
• The Supreme Court will not overrule Roe v. Wade in voting on the Mississippi abortion case, Dobbs v. Jackson Women's Health Organization, but will sustain the state law, altering the "undue burden" doctrine which has been around since Planned Parenthood v. Casey in 1992.
• The size of the Supreme Court will not be increased at all at this time despite significant support for an increase. It goes without saying that term limits will not be imposed on the justices, because such a change would take a constitutional amendment.
• The Republicans will retain the Nebraska Governor's Office, being vacated by the term-limited Pete Ricketts.
• Mike Hilgers, the Republican speaker of the Unicameral, will win election as Nebraska attorney general, replacing incumbent Doug Peterson, who decided not to seek another term. Hilgers, a Prep grad, founded a very successful law practice which started in Lincoln and has offices around the nation.
• Rep. Don Bacon, the Republican who holds the 2nd District seat, will be re-elected. Bacon, of course, won in 2020 (51-46.2) despite the fact that Biden carried the district and won a single Nebraska electoral vote.
• Will I dare to predict a winning season for the Nebraska Cornhusker football team?
As a loyal Husker alumus, I'd like nothing better than to forecast success for Scott Frost and his re-tooled coaching staff, but I'm incompetent to do so.
"What?" you say. "Lack of competence has never stood in the way of your political crystal ball gazing!"
Richard Shugrue is a professor emeritus at the Creighton University School of Law and a columnist for The Daily Record.
Omaha Daily Record
The Daily Record
222 South 72nd Street, Suite 302
Omaha, Nebraska
68114
United States
Tele (402) 345-1303
Fax (402) 345-2351