How To Use A Podcast To Generate Revenue For Your Business
How To Use A Podcast To Generate Revenue For Your Business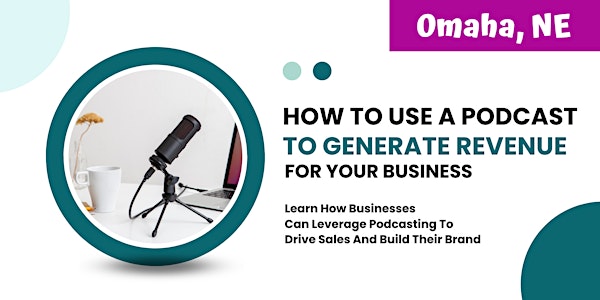 Learn How Your Business Can Leverage Podcasting To Drive Sales And Build Your Brand
About this event
Are you looking for new ways to bring leads into your business?
Are you ready to find a consistent way to increase sales and build authority in your industry?
Would you like to see how quickly you can launch your own podcast without the hassle?
Then you can't miss this event!
During this event, you'll learn exactly how you can get started with a podcast with a veteran of the marketing industry - Dax Hamman.
About The Presenter:
Dax is one of the partners at HiveCast dedicated to helping small businesses succeed with podcasting.
Dax has invested over a billion dollars with big brands in digital advertising and he founded an ad company that invented advertising technologies that Google still uses today.
Date and time
Sun, August 28, 2022
3:00 PM – 3:30 PM CDT
Location
Online - Anywhere with Wifi, Omaha
Omaha
Omaha, NE 68102
Date:
Sunday, August 28, 2022 -

3:00pm

to

3:30pm
Calendar:
Omaha Daily Record
The Daily Record
222 South 72nd Street, Suite 302
Omaha, Nebraska
68114
United States
Tele (402) 345-1303
Fax (402) 345-2351