Front Porch Investments Announces American Rescue Plan Act Funding Cycle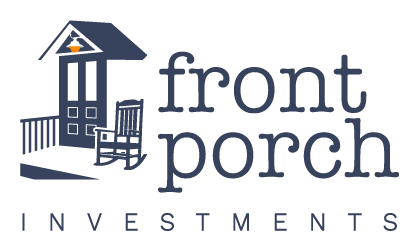 OMAHA, NE –  Front Porch Investments is pleased to announce the launch of the first funding cycle of the Development and Preservation Fund to support affordable housing development and preservation projects, as well as affordable housing supportive programs.
Through a partnership with the City of Omaha, this funding cycle is a commitment to create and preserve affordable housing, and support access to affordable housaing for renters, homebuyers and homeowners. The City's $20 million investment is matched by Front Porch Investments through an additional $20 million in philanthropic contributions, and funds will serve households earning less than 120% of area median income and will be allocated in several ways, and this round will focus on:
Grants and short-term loans to increase affordable and mixed-income housing by developing a variety of for-sale and rental affordable housing options across the city

Acquisition, site remediation and preparation, and pre-development of properties for affordable housing projects

Preservation of existing affordable housing units
Applications for the first round of funding must be received by noon central on September 13, 2022. Applications will be vetted through a strategic priorities lens and reviewed by a scoring committee based on a range of criteria. Loan applications will also undergo rigorous underwriting by a funds management partner. Awards will be announced in November.
To ensure that expansive resources are offered to applicants, general open office hours will be held with the Front Porch Investments team. Applicants seeking support preparing financial documents in preparation for loan underwriting can schedule an open office hours appointment on August 26, 2022, held in partnership with local banking representatives. 
To learn more, visit the funding cycle landing page: http://frontporchinvestments.org/arpa. Front Porch Investments delivers a collaborative model bringing together funders with community stakeholders, impacted residents, housing-supportive nonprofits, and developers, all to meet urgent housing needs. The organization launches impact-driven funds through a combination of low-interest loans and catalytic grantmaking, providing a simplified investment model for funders, and a one-stop shop for developers and nonprofits who are working toward filling the housing gap.
Category:
Omaha Daily Record
The Daily Record
222 South 72nd Street, Suite 302
Omaha, Nebraska
68114
United States
Tele (402) 345-1303
Fax (402) 345-2351