WIN Awards $84,000 to Support Veteran Legal Services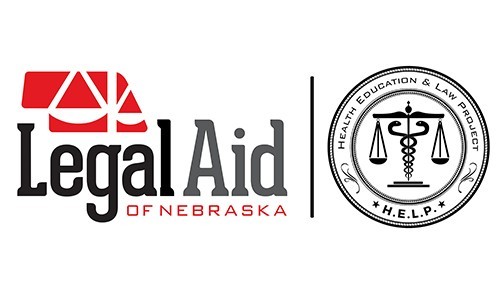 Women Investing in Nebraska recently awarded two grants that total $168,000 to help Nebraska's veterans with legal services and help University of Nebraska students afford learning materials.
Legal Aid of Nebraska received an $84,000 grant to assist in its services to military veterans in the care of the Veteran's Administration Hospital. The University of Nebraska received an $84,000 grant to assist a program that is lowering the cost of textbooks and other materials for students.
The grants were announced in an online celebration with members and guests from across the state, according to a news release. It brings WIN's cumulative grants to University of Nebraska and Nebraska community projects to nearly $1.39 million.
This year, 178 members contributed to make the grants possible, and grants were awarded through a proposal review process. WIN's membership is comprised of women with an interest in using collective giving and grantmaking to positively impact issues of concern to Nebraska.
"In our own way, we are responding to the problems and challenges that the pandemic brought us," said WIN Chair Candy Henning of Lincoln. "Both programs are aimed at easing the financial challenges faced by veterans, students and their families."
Grants Committee Chair Cassie Kohl of Omaha said 85 grant seekers submitted letters of inquiry to WIN, and 16 were invited to submit full proposals. Four projects were placed before all WIN members for a vote.
Legal Aid of Nebraska and its Health, Education and Law Project provide legal assistance to veterans being treated at the Department of Veterans Affairs Nebraska-Western Iowa Health Care System in Omaha, who may need a legal guardian, legal action to avoid eviction while hospitalized or access to benefits they have earned.
Ann Mangiameli, managing attorney for HELP at Legal Aid of Nebraska, leads the project that partners with hospitals in Omaha, Lincoln and Columbus with plans to expand to Grand Island and Kearney. Because VA regulations prohibit the use of federal funds to provide civil legal services for veterans, receiving the grant from WIN was especially important.
"Over the last year or so, we have been looking for funding so that we could provide veterans the services they so badly need to be healthy," Mangiameli said in a news release. "This grant has been a huge opportunity to provide services for people who have served our country and who otherwise are going to have legal needs that would go unmet."
As Legal Aid of Nebraska assists veterans in need of guardians, they will also be recruiting other veterans to volunteer for those who do not have family available to help, which could be the first such program with that focus. Kohl said that kind of problem solving is appealing to WIN members.
"One of the reasons this project stood out to WIN was the innovative aspect of veterans acting as power of attorney for other veterans," Kohl said. "This would be the first medical-legal partnership benefiting veterans in Nebraska and one of only 29 in the country."
WIN's grant to the university supports a program that helps pay for textbooks and other learning resources. The program provides access to open educational resources – digital materials available freely or at reduced cost – as well as assistance for faculty members who seek the appropriate academic materials for their classes at lower costs for students.
The Inclusive Access and Open Educational Resources Program has saved students an estimated $2.5 million since 2017. The University of Nebraska Office of the Executive Vice President and Provost will match the grant. The program expects to reach its goal to save students and families $10 million by 2023.
Omaha Daily Record
The Daily Record
222 South 72nd Street, Suite 302
Omaha, Nebraska
68114
United States
Tele (402) 345-1303
Fax (402) 345-2351