A Trifecta of Graduations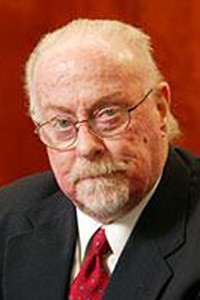 Grandpa Bragging Alert!
This month we're celebrating a personal Triple Crown as three of our grandkids will graduate.
Dear Hanna, the scientist among the kids, finishes at Lewis & Clark College in Portland, where she has completed a rigorous program mas­tering matters I can't even describe. My scientific learning was at the hands of an earnest old nun who taught physics by throwing a feather and an apple from the roof of our old school.
Hanna, on the other hand, has mastered skills which have qualified her to work in a lab at the Oregon Health and Science University Hospital, studying the human brain with a goal of under­standing and finally finding a cure for Parkinson's Disease. Her incredible mind is only matched by her grace and modesty. And her tolerance of an ancient grandpa who is baffled by her talent.
Nick, Mollie's older son, will graduate from Westside this weekend. I marvel at the clarity of his writing, which he has mastered on the school's magazine and newspaper. I think he is a great reporter be­cause he listens critically and writes with an economy, which is rare in today's world of "gassing on."
He is a joy to be around because he is kind and generous and patient and I hope his talents will continue to explode in the next chapter of his life!
And Andy, Kate's handsome and clever boy, is now a graduate of California State U at Northridge and starting at an international recruit­ing firm in Denver. He jumped right into the rich world of collegiate activities, balancing work, study and play and delighting me with ev­ery tale of adventure and challenge.
Good grief! They're growing up and making their marks in this world. Among all the honors and accolades they've received this spring, there is something more dear to us. They are good and generous souls who understand the need for balance in life and for the sharing of joy and compassion with the less fortunate.
Omaha Daily Record
The Daily Record
222 South 72nd Street, Suite 302
Omaha, Nebraska
68114
United States
Tele (402) 345-1303
Fax (402) 345-2351