Support Women-Owned Small Businesses to Fuel Our Recovering Economy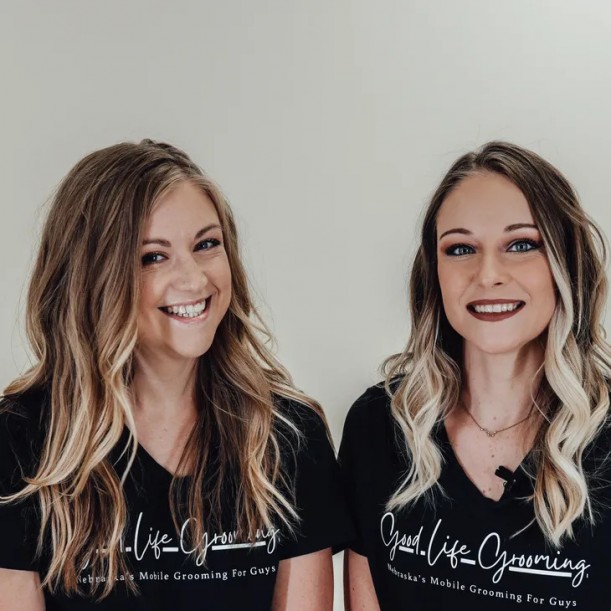 By
Branda Blundell and Keighley Harrison
Over a year and a half later, the pandemic continues to negatively impact our female-owned small business economy on a grand scale. Throughout Omaha, we've seen neighborhood favorites close their doors and a multitude of others lay off workers. Every one of these losses hurts not only our hearts, but also the economic health of our community. 
As female business owners of Good Life Grooming, we understand how much support from the local community can help. Following the celebration of Women's Business Month in October, it's time for all Omahans to help turn the tide. We must recognize the difficulties faced by women-owned businesses, support small businesses as they make tough choices and changes, and make deliberate efforts to shop and support local.
While the entire small business community has taken a hit, data suggests the pandemic has disproportionately hurt women-owned businesses. According to 2020 U.S. Chamber of Commerce, 67% of men and 60% of female entrepreneurs ranked the health of their business as "good," respectively. By July 2020, however, this statistic dropped 5 points for men but 15 points for women. Similarly, male-owned businesses were more likely to report new hires, expect revenue increases, and reinvest in their companies.
Even as we recover from the pandemic, we're seeing similar gaps. Despite the Paycheck Protection Program providing almost $800 billion in loans to small businesses, women-owned businesses have been largely left out. In authorizing PPP loans, Congress prioritized businesses with employees. Around 90% of women-owned businesses have no employees besides their owner. This, in conjunction with female entrepreneurs' general lack of access to capital from financial institutions, has spelled disaster for small businesses like ours.
We started our small business during the pandemic when we transformed a camper into a mobile hair salon for men. Suffice to say, we understand the pressures faced by today's small business community. In years past, hair salons generally found new customers through word of mouth or storefront advertising -- two key marketing methods we were unable to utilize under the lockdown circumstances. In order to maintain operations and combat the general downturn in customers, we turned to online platforms like Instagram and Facebook.
To build awareness in the community, we catalogued the renovation of our camper-turned-hair-salon in several time lapse videos, which we still get comments on a year later. We supplanted word of mouth about our business for social media shares and comments and even pivoted our storefront advertising online, curating an informative website and a variety of Instagram Reels showing our mobile salon as well as before and after cuts.
We are grateful we've been able to launch a successful small business during a global pandemic, but without drastic and sudden innovation into the digital world, many small businesses simply have not been as lucky. Without our push into the somewhat unfamiliar territory of social media and the innovation of our mobile haircuts that come to customers, it would have been next to impossible to gain our customer base. We're incredibly thankful for the customers that make the extra effort to support us online and help their friends hear our story.
Let's support women-owned businesses as they navigate these difficult times. Not only by buying their products or services, but by bearing with small business owners as we try new things, innovate, and make tough changes. Review businesses you like online, or share their posts with your friends. We have the chance to bounce back better than we were before – let's not pass it up.
Branda Blundell and Keighley Harrison are the owners of Good Life Grooming, Nebraska's mobile grooming vendor and wedding services for men. Find more information at goodlifegroomingformen.com.
Category:
Omaha Daily Record
The Daily Record
3323 Leavenworth Street
Omaha, Nebraska
68105-1915
United States
Tele (402) 345-1303
Fax (402) 345-2351