Stare Decisis is Very Fluid and Not Necessarily Ideological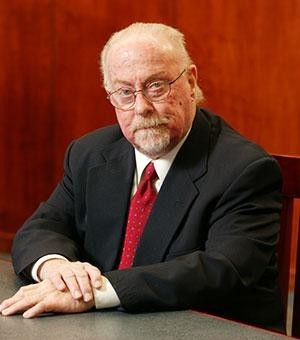 So long, Roe and Casey!
That's the main take away from last Wednesday's Supreme Court argument in the Mississippi abortion case testing the constitutionality of a 15-week limit after which the state bans most pregnancy terminations.
Just about every pundit has had her or his oar in the murky waters of speculation over whether a court with six conservatives would gut a woman's right to choose, leaving it pretty much to the states to treat the issue as their often-reactionary legislatures want.
Some commentators said — up 'til last Wednesday morning — that Chief Justice Roberts and newcomers Amy Barrett and Brett Kavanaugh would tilt in favor of stare decisis.
They would side with the three liberals and at least save the core of the half-century-old precedent.
Then these three justices opened their traps and everything they had said with straight faces during their confirmation hearings was tossed aside.
One of the smartest observers — Dahlia Lithwick of Slate — accused them of "gaslighting" and down-right lying.
Justice Clarence Thomas has been for trashing Roe for 30 years, although he told an audience at Creighton many years ago that the rule of the case was "settled law." Justice Samuel Alito has made no bones about his opposition to Roe and Casey. Justice Neil Gorsuch, the first Trump appointment, fulfilled The Donald's vow to destroy women's right to reproductive freedom.
Putting aside the doctrine of viability, which is at the core of the decades-old cases, what's in store for the rights of privacy and autonomy? These are the very heart of cases such as Griswold v. Connecticut (1965), which upheld the use of contraceptives by married women, and Obergefell v. Hodges (2015), upholding the constitutionality of same sex marriages.
There is no specific "right to privacy" in the U.S. Constitution, but Justice William O. Douglas reasoned in Griswold that it could be deduced from several rights guaranteed in the Bill of Rights. With no text underpinning rights pronounced in these cases, jurists who don't believe in sexual autonomy could put them all on the chopping block.
Liberals lamenting the overruling of Roe and Casey should at least read a piece by CNN producer Ryan Struyk in 2018, listing more than 300 Supreme Court decisions overturned by the court.
Those overturned decisions include old standbys from Con Law like Hammer v. Dagenhart to many rulings progressives swear by, including Casey itself.
It turns out that stare decisis is very fluid and not necessarily ideological. The Supreme Court itself bends with its cast of characters and only those unfamiliar with history are conned into believing the justices were really selected for their wisdom and fairness and not because the president at the moment thought the judge would vote the "right" way.
So, Mr. Trump, it looks like your three appointees will make it an overwhelming majority to do away with a woman's right to control her own reproductive destiny.
Richard Shugrue is a professor emeritus at the Creighton University School of Law and a columnist for The Daily Record.
Omaha Daily Record
The Daily Record
3323 Leavenworth Street
Omaha, Nebraska
68105-1915
United States
Tele (402) 345-1303
Fax (402) 345-2351