Representative Stripped of Committee Assignment Holds 2 Degrees From Creighton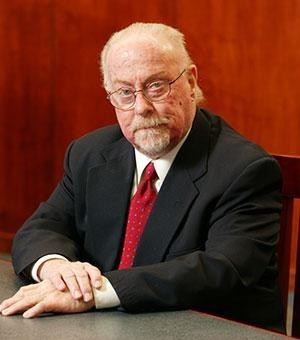 Happy Thanksgiving from Denver, where we have just moved from the Arizona Congressional District represented by Paul Gosar.
Yes! That Paul Gosar, who was just taken to the woodshed and stripped of his committee assignments by a slim majority of Dems plus two Republicans in the lower house of Congress for posting a video depicting the killing of a fellow member of the House and harming the president of the United States.
Yes! That Paul Gosar who came down from the wilds of Rock Springs, Wyoming, and went to Creighton for eight years and earned two degrees: a Bachelor of Science and a Doctor of Dental Surgery.
This rock-ribbed Republican moved to Arizona and began practicing dentistry, before running for the U.S. House as a darling of the tea party movement in 2010. In the next cycle he changed districts to a safer GOP stronghold — where yours truly lived — and, in race after race, left befuddled Democrats scratching their heads and saying, "Wha' happened?"
Gosar doesn't hold public meetings and he doesn't accept invitations to speak at groups not affiliated with the right of his own party. He practically doesn't campaign and surely doesn't debate.
To be sure, his district is a very safe Republican stronghold, but the registered independents have been increasing, in a state which everybody knows now has two Democratic senators and voted for Joe Biden by a slim majority.
Readers know that congressional districts are funny little islands of partisanship in a sea of unpredictability. In Arizona, one Maricopa County district — the home of Phoenix — re-elected Democrat Ruben Gallego last year with nearly 77% support.
Gosar is a true Trumpite; the kind of Republican Marjorie Taylor Greene and Lauren Boebert are proud to associate with. You should not be surprised that he won in 2020 with over 69% of the vote. Nebraskans, however, realize that their own Adrian Smith of the 3rd District, has both Gallego and Gosar beat, having won last year with 78% of the vote!
I predict that, if Gosar runs again in a district which is not substantially altered by the work of the Arizona Redistricting Commission, he will win big.
There is a chance, of course, that he may do something which gets him kicked out of Congress between now and next November. He did retweet his offensive video right after he was shamed by a slim majority of the House last week.
You can't even compare what happened to Gosar and comedian Kathy Griffin, whose career was practically ruined after she showed an effigy of a Trump severed head in 2017 (and was hounded by the FBI and put on the No-Fly List). Gosar gets and keeps his job by voters who don't seem to care if he's a little squirrely.
I'm not going to suggest to the big shots at Creighton what to do — that never worked for the more than 40 years I was on campus — but I am going to drop a hint that Gosar should not be considered for the Distinguished Alum award.
Richard Shugrue is a professor emeritus at the Creighton University School of Law and a columnist for The Daily Record.
Category:
Omaha Daily Record
The Daily Record
3323 Leavenworth Street
Omaha, Nebraska
68105-1915
United States
Tele (402) 345-1303
Fax (402) 345-2351