Qualified Immunity Should Meet Unqualified End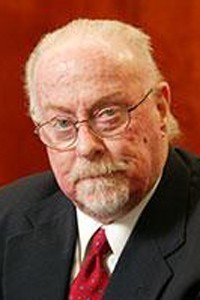 Creighton Law Professor, Ret.
One judge-made rule which is cruel and cold-hearted and should have a stake driven through it is "qualified immunity."
It stands in the way of justice and a remedy for the poor and oppressed who are victims of police arrogance by slamming the gates of the courts of redress.
When Congress enacted the Civil Rights Act and created Section 1983, our lawmakers contemplated that people deprived of their right under color of law could go to court and get a remedy.  No "qualified immunity" was written into the law and none was contemplated.  Even Justice Clarence Thomas, an originalist-textualist if there ever was one, states that the doctrine has no historical basis.
Richard Wolf, writing in USA Today, quotes the jurist from a 2017 case, charging that the "court routinely substitutes our own policy preferences for the mandates of Congress."
The rule says that government officials may not be sued for violation of constitutional rights unless they are done under clearly established precedent.
A chief architect and promulgator of this barrier to a civil rights remedy was none other than the late Antonin Scalia, in the case of Anderson v. Creighton, 483 U.S. 635 (1987).  Here he wholly buys into Harlow v. Fitzgerald, 457 U.S. 800 (1982), when he had a clear opportunity to remedy a calamitous error.
If you want to see a careful and thorough article examining the erroneous claim that the doctrine serves the end of judicial economy (a favorite justification by Scalia for judge-made rules limiting access to the courts), see Joanna Schwartz's "How Qualified Immunity Fails," 127 Yale L.J. 2 (2017).
The Supreme Court declined to hear Kelsay v. Ernst, 18-682, a case from the Nebraska federal district court that is an especially egregious example of police misconduct, without offering an explanation (along with two other cases), leaving still other cases for resolution at last week's conference.
By the time you read this –as I'm writing at 7 a.m. Tuesday – the orders from the Friday conference should be down and we shall see whether the court will take the next step to right a gnawing wrong.
Category:
Omaha Daily Record
The Daily Record
3323 Leavenworth Street
Omaha, Nebraska
68105-1915
United States
Tele (402) 345-1303
Fax (402) 345-2351