Omaha Gives! Nonprofits Ask For Donations During Pledge Drive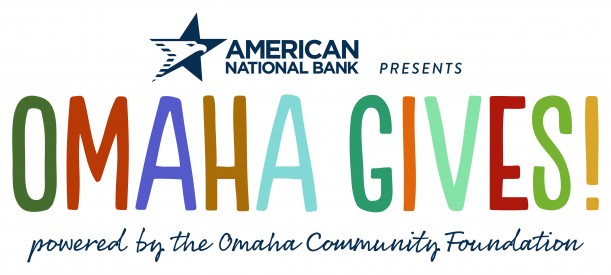 More than 950 nonprofits will participate in this year's Omaha Gives campaign tomorrow.
The one-day effort, orga­nized by the Omaha Community Foundation, asks the public to pledge $10 or more to nonprofits of their choice making a difference in the community. The foundation also gives prizes to amplify the ef­fect of giving throughout the day.
"It just amplifies the opportunity for your money to go a little bit farther," said Ally Freeman, com­munications manager of the Omaha Community Foundation in an in­terview. "Over 10 percent of the nonprofits participating will win a $1,000 prize." 
Sara Boyd, president and CEO of the Omaha Community Foundation, said Omaha Gives is a day to celebrate, inspire and impact the region's nonprofit community.
"We're continually awed by the support and generosity of the do­nors who choose to give," Boyd said in a release.
More than 30,000 people have given more than $42 million in un­restricted funds to more than 1,000 nonprofits over the past several years. Freeman said that last year's campaign brought in about $7.4 million, including nearly $800,000 from 14,261 first-time donors to nonprofits.
"We tell those nonprofits that they know that they're getting do­nations from people who have nev­er given to them," Freeman said. "That is a huge part of how we talk about Omaha Gives with the non­profits that participate."
Freeman said the foundation has made it easier to discover new non­profits on the campaign website, omahagives.org, by making them keyword searchable and by group­ing causes into categories.
Many legally minded groups are participating, such as the American Civil Liberties Union of Nebraska, Thomas More Society, Immigrant Legal Center, Veterans Legal Support Network and Legal Aid of Nebraska.
Legal Aid will be soliciting sup­port during a public event from 3 to 7 p.m. at Turner Park in Midtown Crossing. The nonprofit will bring out live entertainment, children's activities and games.
The Omaha Gives campaign also is working with the Pottawattamie County Community Foundation to offer special prizes to Iowa-based nonprofits serving the metro area. Additionally, Sarpy County resi­dents can search for nonprofits in their communities.
Freeman said individuals have also started hundreds of "cheer pages" where they are challenging members of their social networks to help raise targeted amounts for nonprofits of their choice. These pages are similar to Facebook fun­draisers, and they often offer a per­sonal reason for donations.
"We have really worked to make it easier for people to find nonprof­its doing work in causes that they are really interested in," Freeman said. "The nonprofits on the site are really making a difference in our community, and they are serving needs in our community that are unmet. They are addressing chal­lenges in our community."
Omaha Gives runs 24-hours on Wednesday. Find more informa­tion, including a leaderboard, on the omahagives.org website.
Category:
Omaha Daily Record
The Daily Record
3323 Leavenworth Street
Omaha, Nebraska
68105-1915
United States
Tele (402) 345-1303
Fax (402) 345-2351