O'Hare Became Race Car Driver After Helping to Build McGrath | North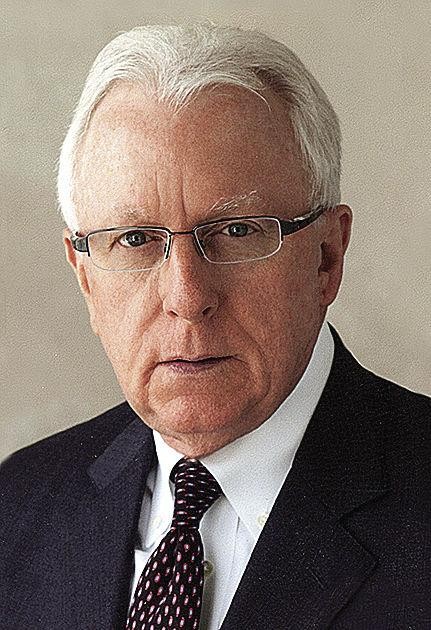 Terrence O'Hare
Nov. 16, 1946 – Jan. 22, 2020
When Terrence O'Hare reached about 50 years old, like so many men, he decided it was time for something new.
So, he picked up a new hobby: race car driving.
"I kind of worried about him doing it," admitted his wife, Linda O'Hare.
The long-time shareholder at McGrath | North died last week at age 73, just days before the couple's 51st anniversary. He had battled pancreatic cancer for more than two years, and he passed peacefully at a local hospice.
"I knew he was prepared," his wife said.
She said she was fine with his racing hobby, although she noted she "wasn't really a dirty track racer wife." She earned an EMT credential so she could be at the track to take care of him.
A teacher, she often took a break between races to grade papers, then return for the final race of the evening, she added.
"He did like racing," Linda O'Hare said of her husband. "He really liked that."
He raced at Sunset Speedway in northwest Omaha for several years after picking up the hobby in 1995, in Harlan, Iowa.
While he enjoyed racing, he also loved his legal work.
That would surprise no one who knew him, like Roger Wells, president of McGrath North Mullin & Kratz PC LLO and O'Hare's long-time co-worker.
Wells said that O'Hare was a leader at McGrath | North for more than 30 years and helped build the firm.
"Terry set incredibly high standards for himself and everybody who worked with him," Wells said.
O'Hare started as a trial lawyer and carried that experience into the way he represented clients to avoid the problems that litigation and regulatory issues can create. He focused on aviation, airport operations and insurance.
O'Hare served as outside general counsel to the Omaha Airport Authority and Physicians Mutual Insurance Co. for many years.  His law practice took him to federal and state courtrooms across the country and internationally.
O'Hare was inducted into the American College of Trial Lawyers, and he was a fellow of the Nebraska State Bar Foundation.
Named to the "Best Lawyers in America" for his work in Aviation Law and Insurance Law, O'Hare also served as a president of the Omaha Bar Association and on its executive council.
Known for his impeccable appearance, O'Hare was born in Columbus and grew up on a farm near North Bend where he graduated from high school before earning degrees at Creighton University and its school of law.
O'Hare began his legal career with Boland Mullin and Walsh. He was there when that firm merged with McGrath | North in 1988, and he became a shareholder and served on the firm's board of directors for 30 years.
He watched NASCAR races and followed Creighton Bluejays basketball. In addition to driving his race car, No. 77, O'Hare built a bright yellow roadster and drove that during the 150th Anniversary Celebration of North Bend in 2006.
Wells said he has "so many memories" of O'Hare and could "talk forever" about his friend.
McGrath | North is driven by core principles of "excellence and integrity," he said.
"Those two words describe how Terry lived his life and practiced law," Wells said. "We work really hard to relentlessly and creatively represent our clients.
"Terry's clients saw that in every single thing he did for his clients."
He recalled how O'Hare's interest in racing led to his charity event purchase of the chance to drive a stock car. That moment led to his founding of O'Hare Motor Sports and he was, so to speak, off to the races.
Linda O'Hare said her husband had so many good qualities it would be hard to pick out one that was his outstanding trait. While Terry O'Hare wasn't a Rhodes Scholar, she said his judgement was that of a Rhodes Scholar.
"He just had the ability to make decisions and to make good decisions," she said.
Wells recalled a man who never lost his passion about his family, his firm or his clients.
"Terry was still practicing last week," Wells said last Sunday. "He was an amazing lawyer and a good friend. A great friend."
Funeral services were held last week at St. Robert Bellarmine Catholic Church. In addition to his widow he is survived by his three sons and their wives, as well as 10 grandchildren among others.
– Andy Roberts
Category:
Omaha Daily Record
The Daily Record
3323 Leavenworth Street
Omaha, Nebraska
68105-1915
United States
Tele (402) 345-1303
Fax (402) 345-2351