New Federal Judge in Texas Wouldn't Meet Nebraska's Qualifications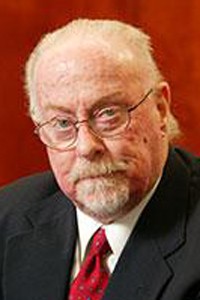 A man was confirmed as a U.S. District Judge in Texas last week by a 52-46 vote who, quite simply, wouldn't have met the state judicial criteria in Nebraska.
While we usually seek out as judicial candidates those who have zealously represented their clients, a roadblock should be placed in the way of those who do not believe LGBTQ Americans have rights un­der the Constitution and that transgender individuals suffer from mental disorders.
The new judge, Matthew Kacsmaryk of Fort Worth, was born in 1977 and graduated from the University of Texas Law School. He had worked at Baker and Botts and has been a member of the Federalist Society. The ABA rated him "qualified" for the judgeship.
He had served as deputy counsel for a conservative foundation and, in that job, represented an Oregon bakery whose case has just been sent back to lower court by the Supreme Court.
I recognize that elections have consequences and that President Donald Trump is filling the judiciary with lawyers selected by the Federalist Society.
However, I call your attention to the Judicial Nominating Commission Manual for Nebraska and point out that it has full or clear, no-nonsense criteria that should be sought in judges. These include probity, tempera­ment and capacity for fairness.
In each area, those charged with helping select Nebraska judges are given several specific questions to ask candidates. These are designed to reveal whether one is so biased as to be a bad judge.
I have serious doubts that Kacsmaryk can listen to all sides and put aside deeply held prejudices against those who are different from him.
Of course, President Trump is not guided by Nebraska's clear and fair standards, but you would hope that members of the Senate would put aside stark partisanship and evaluate a judicial candidate on the basis of decency and reputation as well as his or her publications.
Omaha Daily Record
The Daily Record
222 South 72nd Street, Suite 302
Omaha, Nebraska
68114
United States
Tele (402) 345-1303
Fax (402) 345-2351