New Book Takes a Look At Death Penalty Cases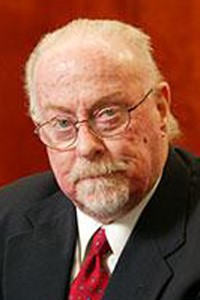 A career-long murder prosecutor has written a book calling for the aboli­tion of the death penalty.
Rick Unklesbay, who began in the Pima County, Arizona, prosecutor's office in 1981 and tried more than 100 first-degree murder cases, pub­lished "Arbitrary Death" two weeks ago. In it he tells why prosecutors, trial courts, juries and the entire appellate system turn death penalty cases into a "roll of the dice."
Unklesbay himself sought and won the death pen­alty in some 16 cases in his decades-long career as a prosecutor.
His animus toward the way America imposes cap­ital punishment is not based on theological or consti­tutional arguments – as are many of the "anti-death" books, such as "The Death Penalty in America: Current Controversies," written by Hugo Bedau in 1997 – but on his observation over a career that the choice to ask for death, the method of proving a case, the human oddities surrounding juries, judg­es and lawyers, and the incredible time and expense involved are just plain nuts (my words, not his).
He discusses one case, for example, in which, 36 years after the initial trial, the defendant is back in court to have a new jury – which doesn't weigh guilt or innocence – but reassesses the penalty question. He notes the outrageous toll the trial and appeals have on the family of a murder victim, adding that whether the loved ones desire death to be imposed or a life to be spared is not taken into consideration by the system.
Just the decision whether to seek death is wholly arbitrary, the author notes, pointing to the statistics in Arizona's two largest counties, which make no sense comparatively.
Then again, in some claims of actual innocence – where DNA evidence can help prove that the accused didn't "do it" – justice can be found. In other cases, where a re-trial is ordered, witnesses may have died or evi­dence lost.
Society has been divided on the death penalty forever, but Unklesbay shines a new and different light on the question of its fairness which is worthwhile considering.
Category:
Omaha Daily Record
The Daily Record
3323 Leavenworth Street
Omaha, Nebraska
68105-1915
United States
Tele (402) 345-1303
Fax (402) 345-2351