McConnell a Master At Stacking Judges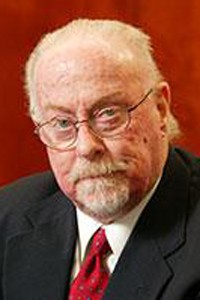 Creighton Law Professor, Ret.
Love him or hate him, if shepherding federal judicial candidates is a big part of his job, then Mitch McConnell is a smashing success.
Last week, he rang the bell again when the Senate confirmed to the Ninth Circuit, on a partisan vote, a 40-year-old super honors grad of the University of Virginia Law School (who had taken a B.A. from Harvard and went on to clerk for Justice Scalia).
Oh, and did I mention that the new judge had spent time at the mega-firm Kirkland and Ellis, where Brett Kavanaugh had practiced?
McConnell, the Senate Majority Leader, is well on his way to helping President Donald Trump reshape the Ninth Circuit. Within months, if McConnell's skill holds out, the active membership on the nation's largest circuit will be Democrats 16, Republicans 13.
The GOP – and their allies in such powerful interest groups as the Federalist Society – like to pick very young, very well-educated nominees to the federal judiciary who have stellar careers in public service or academe or in Big Law.
Look at how the Eighth Circuit – now with only one Democrat left (the only woman on the court, Jane Kelly of Iowa, an Obama appointee) out of 11 judges – has been shaped with the savvy of Senator McConnell and an almost unbroken majority of his GOP colleagues in the upper chamber. Trump has named four:
• David Stras, 43, an honors grad of KU, and a former member of the Minnesota Supreme Court, who had been a professor at Minnesota U. Law School.
• Jonathan Kobes, 44, a Harvard grad and lawyer with the CIA, as well as an assistant U.S. Attorney and a corporate attorney.
• Nebraska's own Steve Grasz, 58, who was Deputy A.G. in this state as well as a partner in an Omaha firm.
• Ralph Erickson, 60, a North Dakota alum who was a U.S. District judge in that state for many years.
The younger Trump appointees may well serve for 30 or 40 years and be the real legacy of Senator McConnell.
Category:
Omaha Daily Record
The Daily Record
3323 Leavenworth Street
Omaha, Nebraska
68105-1915
United States
Tele (402) 345-1303
Fax (402) 345-2351