Let's Lift Up Female Entrepreneurs in Omaha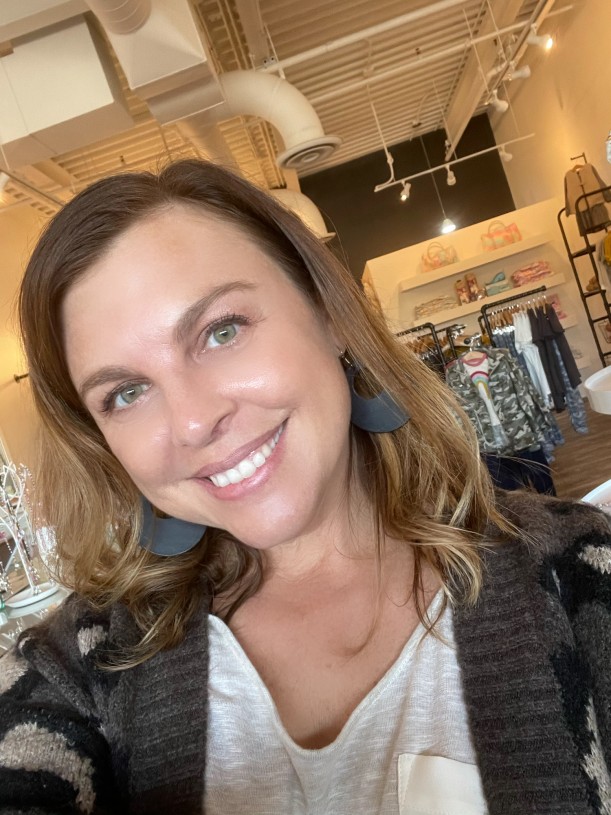 Special to The Daily Record
As we begin to turn the corner on the pandemic, I'm reminded of how far our small businesses have come in the past year. Omaha's small business community is the backbone of our economy, and while it seems there's a light at the end of this long COVID-19 tunnel, local businesses need continued support if they are going to make it through to the other side. And with March concluding Women's History Month, there's no better time to lift-up female entrepreneurs in Nebraska and beyond.
As a business owner, I know first-hand the struggles women entrepreneurs face. My journey to opening Coco & Charlie's, a children's clothing store in Omaha, was far from conventional and littered with obstacles, but that only makes success sweeter.
The decision to take a leap of faith was the first big obstacle I overcame, followed by delaying the initial grand opening of my store after testing positive for COVID-19. When Coco & Charlie's was finally able to open its doors a month later, I faced my biggest challenge yet: I had to find a way to get people to support my new business at a time when no one was shopping in person. That's when I turned to social media for help.
Thanks to online platforms like Facebook and Instagram, I have been able to build an online presence and find customers. Starting a business is expensive, but having these free tools at my disposal, especially during COVID, has been a game changer. Before long, my business had grown to over 900 followers between the two platforms, and I started to see that online support transfer into sales.
With social distancing guidelines in place, navigating these safety regulations and my desire to keep my customers safe was another hurdle. Again, I got creative and started hosting private shopping events where a customer can invite up to 10 friends to come in and shop safely after hours. This has allowed me to build personal connections with my customers, which has proved to be extremely valuable. 
It was during one of these shopping events that a customer suggested I start a Facebook group to continue growing my business and my customer base. Now, I am in the early stages of running a VIP Facebook Group for my customers to easily view my store's selection and purchase their items with a click or tap. The exposure I'll get from this Facebook Group as a new business is unmatched and will allow my business to grow organically without having to spend tons of money on advertising. My online success and sales bolstered me when I hit yet another unexpected challenge: the street outside my store was closed for construction, dramatically decreasing the likelihood of already slim walk-by sales. While this was discouraging, social media has proven to be an invaluable tool for finding support from my Omaha community. Because of the support I received on social media, I decided to launch an online store, and I am excited to see what other new opportunities arise from my online success.
I know that as a business owner there will always be new challenges, but to me, facing these challenges head on is what has made my dreams become a reality. For me, turning to social media and getting creative with marketing allowed me to find success during these challenging times.
To every female entrepreneur facing a challenge, deciding whether or not to take a risk, my message is the same: Go for it. It is easy to find complacency, make up excuses, and stay in your comfort zone. It is liberating to let go of all of that and take the leap; don't let even the current pandemic hold you back. Women's History Month is a time to recognize the past, present and potential milestones for women and girls everywhere. I am grateful to own my business and hope my experiences can help and inspire others business owners. 
Jenifer Holmquist is the owner of Coco & Charlie's at 16909 Lakeside Hills Plaza #103 in Omaha. Find more about her store at cocoandcharlies.com
Category:
Omaha Daily Record
The Daily Record
3323 Leavenworth Street
Omaha, Nebraska
68105-1915
United States
Tele (402) 345-1303
Fax (402) 345-2351