LAW DAY: OBA Luncheon Stays Virtual, But Happens Live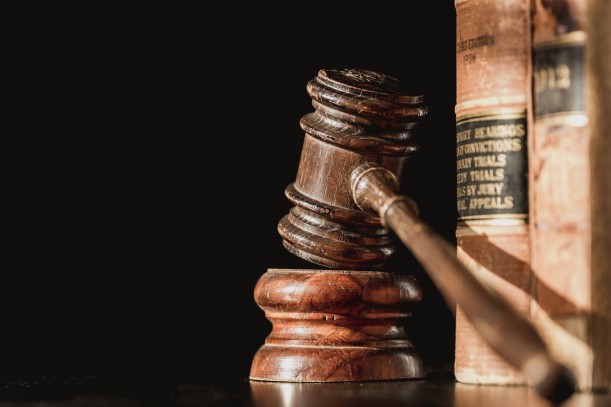 Members of the Omaha legal community are encouraged to gather to participate in this year's Law Day luncheon sponsored by the Omaha Bar Association — just not all in one place.
The annual tradition will take place via Zoom this year, with law firms asked to host watch parties instead of coming together in a conference room to celebrate award recipients and the importance of the legal profession.
"The Law Day lunch is one of those special events that reminds us of the important and meaningful impact the law has on our society," OBA Exective Director Dave Sommers said. "If you're proud to be a part of the legal community, you should attend. If you're really proud to be a part of the legal community, invite your family and friends to attend as well — the more the merrier!"
The luncheon will start shortly before noon today. Those on Zoom will be allowed in at 11:55 a.m. to say hello to each other, and shortly after noon, everyone will be muted to play a prerecorded video for the formal Law Day luncheon proceedings.
The program includes a free 15 minute continuing legal education presentation by University of Nebraska at Omaha history professor Mark Scherer, co-author of "Echo of Its Time: The History of the Federal District Court of Nebraska, 1867-1933."
The event will conclude with a few minutes where everyone will be unmuted so they can chat and say their goodbyes. This year's theme is "Celebrating the Rule of Law in Our Country."
"It's important that we're proud of what we do and how we help people as attorneys," Sommers said. "Law Day and the celebration of the rule of law is all about celebrating the work that we do and shining the light on the good work that we do."
The luncheon provides a moment for the legal community to come together — even if it's being conducted virtually, Sommers said.
"This is a common point that can be shared between lawyers and staff, members of the bench and practicing members of the bar, that it's pretty important what we do and pretty important how the system is set up here in the United States with the rule of law," he said.
This year's event includes the presentation of a new award, the Laurie Smith Camp Integrity in Service Award, honoring the legacy of the late federal judge.
"As a person, Laurie always sought to find and know the truth about things. She pursued truth through learning and scholarship in a spirit of respect and support for all people," the  inaugural award recipient, Judi gaiashkibos, said in prepared acceptance remarks. "Laurie Smith Camp's integrity, warmth and kindness truly shined a light on me. I am so thankful for her and for this very special award."
Scherer's keynote address will explore the concept of the rule of law.
"The rule of law is one of those concepts or ideas that I think most people sort of intuitively understand, but if you're asked to articulate its precise meaning or offer a working definition of it or provide some sort of penetrating analysis of it, then you risk getting into some ambiguity, some murkiness," Scherer said in his recorded remarks.
An example of the rule of law, Scherer said, is when George Washington stepped down as commander of the Continental Army in 1783. At the time, Washington was sufficiently popular and powerful that he could have assumed power and become a king.
"He could have become a Caesar or a Cromwell," Scherer said. "There were some within the country who expected and actually hoped that he would do just that."
Find more information on the Law Day luncheon, and register for the Zoom event, at omahabarassociation.com. Find more special coverage of Law Day from The Daily Record at omahadailyrecord.com/lawday.
Category:
Omaha Daily Record
The Daily Record
3323 Leavenworth Street
Omaha, Nebraska
68105-1915
United States
Tele (402) 345-1303
Fax (402) 345-2351