Justice Stevens' New Book Spins Yarns About Key Court Decisions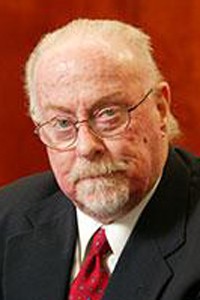 John Paul Stevens' new book proves that he is as sharp as ever at age 99 and lived life as a sort of Forest Gump.
If your family ran what, at the time, was the world's largest hotel, you were bound to rub elbows with some of the most famous and colorful people of the time (e.g., FDR, Babe Ruth, Charles Lindbergh). If you have survived through a century with your wits intact, you are entitled to spin some yarns.
Stevens was appointed to the appellate bench by President Nixon and to the Supreme Court by President Ford and served on the high court for lon­ger than only two other justices (35 plus years). He is not a tell-all kind of gossip, but he does offer in­sights and insider viewpoints on some astoundingly significant cases.
They include U.S. v. Nixon, where the court said the president had to turn over the White House tapes, and Clinton v. Jones, where it said a sitting resident is not immune from all law­suits. These cases seem extraordinarily relevant in today's climate.
The book, "The Making of a Justice: Reflections on my First 94 Years," is a treasure for followers of the Supreme Court who want a peek behind the curtain of the judicial in-fighting and intrigue. Stevens writes about such highly charged cases as Bush v, Gore and Citizens United and his most awkward ruling, Kelo v. City of New London.
His focus on the hugely controversial Second Amendment case District of Columbia v, Heller, holding that the right to bear arms protects personal gun ownership unrelated to a militia, is fascinating because he takes on Justice Antonin Scalia's originalism and shows there is more than one way that the history of an amendment to the constitution can be understood.
Stevens reveals that he sent around his dissent in the case long before Scalia distributed his majority, hoping he could persuade Justice Thomas and Justice Kennedy. The reader discovers that Stevens is telling us that just because one is loud and pontifical, he is not necessarily correct.
This is a long. 560-page book, but it is a fascinating quick read and a must for any devotee of our system of justice.
Category:
Omaha Daily Record
The Daily Record
3323 Leavenworth Street
Omaha, Nebraska
68105-1915
United States
Tele (402) 345-1303
Fax (402) 345-2351