Judges Give Insight into Best Practices in Courtrooms
Practicing law requires taking into consideration the venue and the judge who is hearing the case, so it's helpful to hear directly from those judges about the best way to approach proceedings.
The Omaha Bar Association held its second annual Bench Bar Brief on Aug. 16 to provide general updates and best practice suggestions for a variety of courts in the Omaha metropolitan area.
Dave Sommers, OBA executive director, said he brought back the tradition with a mix of basic and advanced material. A video of the free briefing is available on the OBA Facebook page at facebook.com/omahabarassociation.
Here are some of suggestions offered by the judges:
Douglas County Court
Judge Marcela Keim said the Douglas County Court is actively encouraging attorneys to use electronic filing for documents.
Doing so avoids any question about when documents are filed, Keim said. Filings are scanned and uploaded immediately to the Justice court case system.
"We've been taking e-filing for quite some time, but now we're really trying to encourage members of the bar to utilize that instead of filing stuff in the clerk's office," Keim said.
The way that judges run their courtroom can vary, with bailiffs and secretaries sometimes controlling everything. But it's easy for county court: the judges handle their own affairs.
"We don't have court reporters. We don't have law clerks. We don't have any of that," Keim said. "When you're dealing with the different levels of the bench throughout your practice, be cognizant of that."
The county court schedule works on a rotation, where judges move among criminal and civil case assignments. So, if you ask for a short continuance, it's likely the judge won't be able to accommodate it easily, as their calendar is outside their control.
"I don't have a choice when my civil trials are," Keim said. "It is just the way that it is."
If a couple judges are gone on a given day, there may not be a fill-in judge available, so there's even less flexibility in the schedule. That can lead to breaking up hearings or other challenges, which can make it harder for clients and others involved in a case.
Douglas County District Court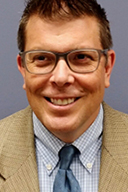 Judge James Masteller said that attorneys should be mindful of the court's local scheduling rule.
The court aims to follow the state's progression standards, so it requires the submission of a proposed scheduling order within four months of filing a civil or domestic case.
However, not everyone meets that deadline. The court administrator will send an email to tardy attorneys warning that their case will be dismissed after 30 days if they don't file a schedule.
"Surprisingly, we get a number of cases every week that are dismissed," Masteller said.
Cases that have been dismissed pursuant to the rule can be reinstated, but to do so, the attorney must contemporaneously submit a signed proposed scheduling order to the court, Masteller said.
"Why do you want to run that risk?" Masteller asked. "One concern: What happens if a case gets dismissed and then the statute of limitations has run?"
Masteller said attorneys also should not procrastinate serving notice to people, so they have enough time to serve by publication – which only happens after several consecutive weeks.
If service deadlines are missed, the case is dismissed by operation of law. It's not up to a judge. In fact, if further action happens in the case, a later review can nullify it because the court lack jurisdiction once the service deadline was missed.
 "It's just so important to keep a close eye on it," Masteller said. 
Sarpy County District Court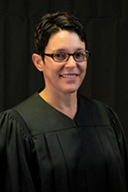 Judge Stefanie Martinez told attorneys to try to file in advance of deadlines when practical.
In Sarpy County, e-filings are not immediately uploaded to the state's Justice case management system. It can take about 48 hours to get a document through the clerk's office to the judge's desk, Martinez said.
"It's not immediately, and that is one of our biggest problems," Martinez said. "If you're filing something that is for a hearing within the next couple hours, the next day, you definitely want to make sure that you send a copy of that to the bailiff so that you can give the bailiff a heads up because the judge has likely not seen it."
Sarpy County has a relatively new community corrections program that offers work release and house arrest options. House arrest has grown by 250% since 2017.
Martinez encouraged attorneys to have their clients apply prior to coming to court for sentencing. If they don't, their client may not be released immediately upon sentencing to community corrections.
Martinez said continuances that are filed within 24 hours of a hearing are set for the time of the original hearing, and she said that if you haven't received word that an appearance has been continued, you should check with the bailiff or else plan to still make a court appearance.
Nebraska Workers' Compensation Court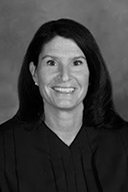 Judge Julie Martin said the Nebraska Workers' Compensation Court has its own rules, which are important for attorneys practicing before it to understand.
"I have heard people always refer to work comp as 'law light,'" Martin said. "I've seen new attorneys come into the courtroom who really don't understand what they are doing."
The court isn't bound by the rules of evidence, which can work in favor of an injured worker. For example, instead of doctor's testimony, the court can accept medical reports detailing injuries.
Martin said the work comp court does follow some hearsay rules and the rules for discovery and summary judgment set forth by the Nebraska Supreme Court.
In general, a work comp case involves proving both an accident and an injury. The accident needs to arise out of employment and what they were doing in the course of their employment. The injury needs to be physical, not something like depression.
Undocumented immigrants can file workers' compensation cases, Martin said, although they won't be eligible for vocational rehabilitation because of their status.
Employees are also required to give notice of the injury to their employer as soon as practical, although there's not agreed-upon definition of how long an employee can take to provide notice.
Nebraska Supreme Court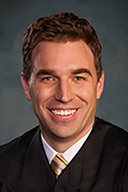 Justice Jonathan Papik stressed the importance of understanding the rules and procedure for practicing in the appellate courts.
"Unfortunately, it's not always self-represented litigants that we see making a misstep on those rules," Papik said.
He said a common mistake is to not include a separate section of the brief assigning error, and he said parties have lost because they have failed to assign error.
Challenging the constitutionality of a statute requires a separate filing, and the brief needs to be served on the Nebraska Attorney General's Office, Papik said.
In general, juvenile and criminal cases get priority by rule, but attorneys can schedule motions to advance for civil cases with a reason for a quicker resolution.
Papik said the court is always looking for cases to fill its docket. The court selects cases in addition to considering motions to bypass.
A common misunderstanding involves how the justices consider cases. They typically haven't reviewed the record in advance of reading briefs, so Papik encouraged attorneys to not assume familiarly with the record when they are writing briefs.
"You may be an expert, but when you're writing a brief, it's important to remember that the judge might not be," Papik said.
It's also helpful to state what the legal issues are up front.
"Do your best to give the judge context for what the legal issues are," Papik said. "I spend a lot of time scrolling down to get to the summary argument, so I know what to read for."
At oral arguments, attorneys can assume that the justices have read the briefs and that a bench memo has been circulated that summarizes the record. The judges haven't yet discussed the case among themselves, and oral argument will often shape their consultation discussion.
Papik said it's often effective to talk about the strongest assignment of effort or why the assignment of error is incorrect.
In terms of general strategy, Papik said he encourages attorneys to directly take on possibly unhelpful legal authority.
"It's unlikely that we're just going to miss the issue that is bad for your case," Papik said. "And so, it's much more helpful to you and your client to directly take it on than to just ignore it, and that goes for both oral arguments and writing briefs."
U.S. District Court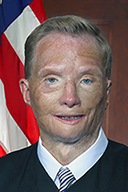 Magistrate Judge Michael Nelson encouraged attorneys to make sure anyone who isn't an attorney has approval to bring in electronic devices into a federal courthouse.
"If you're bringing in a client or a case manager or another individual, for example for court approved settlement conferences, you should get permission done ahead of time," Nelson said.
Electronic filing at the federal level is well-established and there's no delay for submissions.
"We know about it in real time," Nelson said.
Nelson said that for motions to compel and disputes over discovery, the court requires a meaningful "meet and confer" – not simply an exchange of emails.
"You have to have personal consultation with the other side," Nelson said.
Meetings can take place on the telephone, but attorneys should not expect an email chain to count as meeting that requirement.
Nelson said the court also takes its deadlines very seriously.
"It's the first line of defense, from the judicial officer's standpoint, to deal with motions," Nelson said. "You open yourself up to opposing counsel to holding your feet to the fire."
Category:
Omaha Daily Record
The Daily Record
3323 Leavenworth Street
Omaha, Nebraska
68105-1915
United States
Tele (402) 345-1303
Fax (402) 345-2351