Hope That Renovated Blackstone Hotel Harkens Back to Its Glory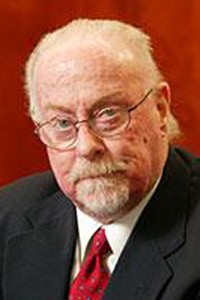 Will the ghosts of the Schimmel brothers smile when they gaze upon a resurrected Blackstone Hotel?
Will that lovely old treasure be as gracious and delightful as it was for hosts of Omahans who enjoyed every minute inside its finely appointed public areas and savored the drinks and dishes served with such skill and pleasure?
The Schimmels took over the Blackstone just five years after it opened in 1915 as a residential hotel on the corner of 36th and Farnam, and it became a Radisson in 1968. In the glory years of Schimmel operation, the fabled Reuben sandwich was invented there and the Orleans Room was the most elegant dining spot in the state.
"The Governor," the captain of the room, was without peer for class and professionalism, and his creation of a Caesar salad tableside was simply glorious.
I was a guest there for the first time in the late '50s and my sophisticated host – an Omaha lawyer and politician – suggested oysters on the half shell. An incredible vision for a guy from Lincoln used to dining out at the Tastee Inn near the UNL campus!
To say that the Golden Spur, the more casual twin of the Lincoln Cornhusker's Tee Pee Room, was humming with activity throughout its years is an understatement. Journalists, advertising pros, celebrities, politicians, Gold Coast neighbors filled it day and evening.
The Cottonwood Room was a cocktail lounge extraordinaire – never peanut shells or sawdust on its floor! – and only added to the excitement of the Farnam Street corridor, from the old Elbow Room to Puricellos to the glory days of the Red Lion in the nearby Colonial Hotel.
The law dean back in the early '70s liked to put guests up in the luxurious suites in the Blackstone, which, in reality, were no more expensive than, say, simple rooms the new Hilton at 16th and Dodge, but were definitions of class and furnishings.
When the $75 million renovation is finished next year, new generations of Nebraskans may be able to bask in the same class and service we oldtimers enjoyed. The Schimmels would want their traditions to come alive once again.
Omaha Daily Record
The Daily Record
222 South 72nd Street, Suite 302
Omaha, Nebraska
68114
United States
Tele (402) 345-1303
Fax (402) 345-2351