Graduating High School Seniors Might Learn More Next Fall by Taking Gap Year, Getting Job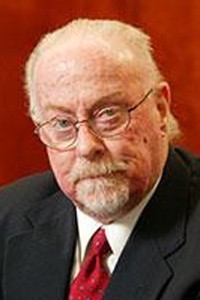 Creighton Law Professor, Ret.
If I had a kid about ready to start college (and if she asked me), I'd say, "Don't do it."
Colleges and universities are so screwed up by COVID-19 that they seem to have one of two bad plans for going to school this next semester: do it all online (like the California state colleges) or open up with so many restrictions that it seems more like reform school.
It'd be better if they gave the young a break until they could get back to the old normal, which means real teachers, real friendships, real dorms and eating facilities, late night bull sessions, Friday "woodsies" (I know that really dates me) where you let your hair down after a week of hard work.
Online courses can be effective, but they're never the same as a classroom, and study groups, and face-to-face meetings with great teachers.
These half-baked plans for the schools which are opening are goofy: Plexiglass screening between teachers and students, trying to enforce social distancing on 18 and 19 year olds, cutting class sizes in half so seats can be 6 feet apart, getting teachers to agree to teaching twice the load they usually teach to accommodate the smaller classes, grab-and-go eating arrangements in the food halls and masks everywhere, all the time. Give me a break!
I'd tell the kid to get a job, even if it's menial. Wise or not, jobs are opening up and the kid can stay one more year in the room in the basement.
Fewer students will hurt colleges and universities. Maybe this phenomenon will force them to shed some of the overload of administrators plaguing higher education anyhow and force them to concentrate on teaching and research.
The kid who's still in the basement can stop at the library on the way home from the job and bring home some good books to read while getting ready for real college next year when we have a vaccine and can all pile into a Volkswagen for real fun.
Category:
Omaha Daily Record
The Daily Record
3323 Leavenworth Street
Omaha, Nebraska
68105-1915
United States
Tele (402) 345-1303
Fax (402) 345-2351