Gleason Plans to Step Down in 2021 From District Court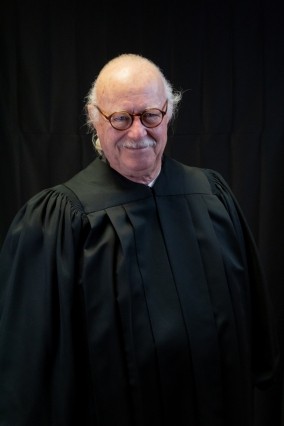 Another Douglas County District Court judge is planning to retire in the coming months.
Judge James T. Gleason will retire effective Jan. 31, 2021, a month after Judge Gary B. Randall will hang up his robes. He has spent 18 years as a judge.
Gleason told Gov. Pete Ricketts in a letter that retiring will be "one of those bittersweet moments we all encounter."
 "I have been honored to serve with wonderful and talented fellow judges all over our state," Gleason told Ricketts in a letter. "I have also been privileged to have worked with outstanding bailiffs and reporters."
Gleason joined the bench in Omaha in 2003. Prior to that, he spent three decades in private legal practice in Omaha, and he served as an administrative hearing officer for the Nebraska Department of Labor in 1969 through 1971.
Gleason is a 1969 graduate of the Creighton University School of Law. He's been a member of the National Conference of State Trial Judges and Nebraska District Judges Association.
The Judicial Resources Commission will determine whether to declare a vacancy on the District Court for the 4th Judicial District based upon Gleason's retirement, as they will for Randall's retirement effective Dec. 31. After that, nominations will be sought for any vacancies, and finalists will be considered by Ricketts.
Category:
Omaha Daily Record
The Daily Record
3323 Leavenworth Street
Omaha, Nebraska
68105-1915
United States
Tele (402) 345-1303
Fax (402) 345-2351