Friends Leave Empty Chair at Barrett's for Morrison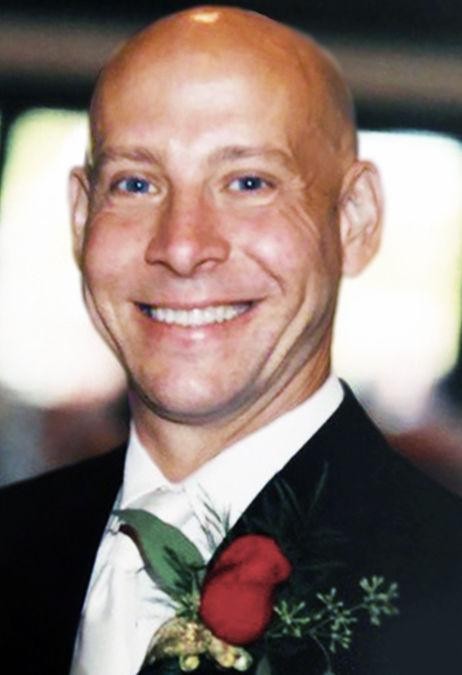 Timothy Michael Morrison
Dec. 15, 1969 – Jan. 19, 2020
A somber celebration took place inside Barrett's Bar and Grill on Jan. 23 – an empty chair as the centerpiece.
The chair was reserved for Timothy Morrison, and the celebration was organized by his long-time friends and colleagues.
Morrison, a highly respected lawyer, died unexpectedly Jan. 19 of a sudden heart attack at age 50.
Thursday nights at Barrett's was a tradition for Morrison and his friends. The group of lawyers would talk for hours about their lives and cases. In his absence, they say that they will continue the tradition in his memory.
Patrick Ortman was one of Morrison's closest friends. They worked together at multiple companies for upwards of 10 years.
"He was one of those guys where he could walk into a room and everyone would love him," Ortman said. "He didn't take life too seriously, but he was ridiculously brilliant."
A magna cum laude graduate of the Creighton University School of Law, Morrison worked as a law clerk at the Law Office of Ronald J. Palagi and Union Pacific. Morrison went on to be an attorney at Locher Pavelka Dostal Braddy & Hammes LLC, a civil litigation firm, for a decade before transitioning to practicing insurance law at IAT Insurance Group.
While working at IAT, Morrison made a name for himself as one of five working in the major case division, a facet of the company that often dealt with difficult people and situations.
"He shined at IAT," Ortman said. "He was an all-star. People loved the work that he did. The ability to communicate well with the people that he dealt with led him to success."
Morrison landed a job in the major case division at Markel, a Fortune 500 insurance company, just two months before his death.
Though Morrison was ambitious and passionate about his career, he was just as invested in his family. A proud husband and father to two daughters, his friends say that his family was his top priority.
"He loved those girls," said colleague Doug Krenzer.
Ortman recalled that Morrison's pride in coaching his youngest daughter Josie's basketball team. Even years after the team retired, he kept a basketball with the team signatures proudly displayed in his office.
"One day I went into his office at IAT and asked him, 'What's this?' and started to pick up the ball," Ortman said. "He immediately told me to put it down because he didn't want any of the signatures to get smudged."
Morrison was a sports fan outside of family games, too. A Creighton basketball fan, he said that you could not be a "Jaysker" – someone who claims to be both a Husker and Bluejay fan at the same time. He loved basketball, football and baseball, and he could often be found playing golf.
"He had the weirdest swing you've ever seen," said Ortman, reenacting his form inside the bar. "He would crouch down to the ground and just chop the ball."
"Not the most fluid motion," Krenzer added with a smile. "But it worked."
A GoFundMe page was set up on Jan. 26 to support Morrison's family in the wake of his death. The $4,000 goal was reached in a mere two days and the total has since exceeded $10,000.
Funeral services were held on Jan. 26 at St. James Catholic Church. Morrison was buried at Cavalry Cemetery.
He is survived by parent, John Morrison and Patricia Menard; wife, Jennifer Distefano; daughters, Grace and Josephine; and his brothers Steve, Brian, Jeff, Greg and Chris – all of whom, according to Morrison's friends, are just as bald as he was.
– Molly Ashford
Category:
Omaha Daily Record
The Daily Record
3323 Leavenworth Street
Omaha, Nebraska
68105-1915
United States
Tele (402) 345-1303
Fax (402) 345-2351