Free Press: Students Seek Press Protections From School Administrators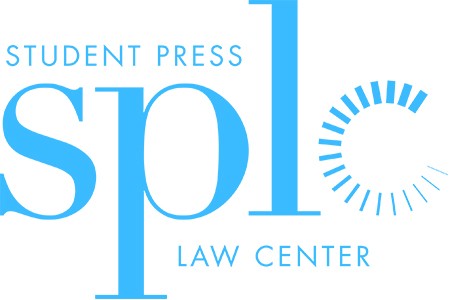 Despite the headwinds facing the industry, Nebraska has a rich variety of newspapers, from gen­eral-interest publications to more niche outlets serving communities connected by occupation, religion or geography.
The First Amendment guaran­tees these publications freedom from government censorship, es­pecially suppression of material prior to publication – except in rare instances of bona fide national se­curity concerns.
Yet there's one large group of Nebraska newspapers that are rou­tinely at the mercy of prior restraint by a taxpayer-funded censor: high school publications.
McKayla Vermeer, a junior at Bellevue East High School who writes for The Tom Tom, said stu­dent journalists need the opportu­nity to publish free from censor­ship so they can serve their readers and learn the right way to create journalism.
"I believe that journalism, at its core, creates free thinkers and it creates people that are able to think about the problems and ask ques­tions about the problem," Verneer said.
Censorship of high school publi­cations can serve the best interests of the student journalists, though, avoiding accusations of libel or the embarrassment that can follow a less-than-adept take on a contro­versial subject.
Advocates for expanded rights, however, say censorship is more often used to curb public relations problems for school officials.
Adding to the debate is the fact that many states, as a matter of law, don't permit schools to re­view student publications. The U.S. Supreme Court has weighed in on the issue twice, but ambigu­ity remains about how much pub­lic schools may curb students' free expression due to "legitimate peda­gogical concerns," the standard set by the 1988 decision in Hazelwood School District et al. v. Kuhlmeier et al.
Hazelwood found that school admin­istrators are permitted to exercise prior restraint of school-spon­sored publi­cations for a variety of reasons, including the quality of writing, the sensitivity of topics, inconsistency with the "shared values of a civilized social order" and taking a stand on politi­cally controversial subjects.
The Hazelwood standard changed the landscape of how the First Amendment was applied to public schools. The court had previously held, in the 1969 case Tinker v. Des Moines Independent Community School District, that students' expression should be pro­tected unless it creates a substan­tial disruption in the operation of a school.
"The Supreme Court, in Tinker, understood that the environment of a school is unique, it's different, it's not the same as a town square or a public sidewalk," said Mike Hiestand, an attorney with the Student Press Law Center.
Hiestand said censorship is the most common reason for student journalists to reach out for guid­ance. In Nebraska, and many oth­er states, the response he gives is there isn't much recourse for stu­dents to resist censorship.
"The very first question that I'm going to ask is where are you are calling from, because that will typically determine how the call is going to go and what the outcome is going to be," Hiestand said. "If we really do believe in the First Amendment and we believe in what a free press brings to our soci­ety, if we think that's impor­tant, we need to do more than just test kids on it in their civics class."
The Student Press Law Center is lead­ing a national effort to encourage states to pass laws that broadly conform to fol­low the more restrictive Tinker standard instead of the more per­missive Hazlewood standard.
"We're re­ally just push­ing to have some balance restored," Hiestand said. "If all you have to do is say that something is poorly written in order to cen­sor it, you really have pretty much jettisoned the First Amendment."
Nebraska's New Voices cam­paign is part of that effort and brought students, including Verneer and fellow Bellevue East junior Emily Nelson, to the Nebraska Legislature to testify for Legislative Bill 206, which ap­pears stalled this session.
Tom Venzor, executive direc­tor of the Nebraska Catholic Conference, testified against LB 206, urging senators to consider the bill's potential constitutional conflicts with religious freedom rights of private institutions. Nevertheless, he said he appreci­ated hearing remarks from student journalists and having a chance to remind them that First Amendment generally involves a balancing of interests.
"There's more than one dimen­sion of our First Amendment," Venzor said. "We get to shed light on the different dynamics and the different aspects and the dif­ferent interests that are also con­tained in free speech principles, Establishment Clause principles, free exercise of religion principles and helping the general public to circumspectly think around all those different issues."
John Bender, a journalism professor at the University of Nebraska–Lincoln and a former executive director of the Nebraska High School Press Association, said he's been involved with ongoing ef­forts to change Nebraska's law since about 1992.
Bender said previous bills haven't met with support, and he said lobbying groups repre­senting school administrators and school boards have urged lawmak­ers not to change the status quo. But he said he believes students' voices deserve to be heard in the broader community.
"Their views on what is hap­pening are not irreverent," Bender said. "Should we necessarily do what they want? No, but we should take their views and their informa­tion into account in formulating policies about how to deal with things like drugs and sex and al­cohol and social media and all the other things they deal with."
The Nebraska Association of School Boards opposed LB 206 this session as well, arguing that schools sometimes need to step in to avoid student journalists writing stories that could have been harm­ful to the writer or other students. School boards and administrators also are accountable to their com­munity, including for what happens in student publications, which are generally supported with taxpayer resources.
"You may have students who are writers, but the school serves the role of the publisher," said Colby Coash, the association's executive director. "In education, we have to protect our districts, we have to protect our students, and some­times that means even protecting them from themselves."
Student journalists advocating for expanded rights aren't asking to remove adult supervision but in­stead want to have the right to push back against administrators' objec­tions and advocate for their desire to run certain stories.
"The purpose of journalism is to seek truth and report it," Nelson said. "We want to do what we're supposed to do, just as they want to do what they're supposed to do, and bills and laws need to be put in place to make sure that both parties can do that."
Gerry Appel, a journalism ad­viser at Abraham Lincoln High School in Council Bluffs, said Iowa – the state where the Tinker standard was established – offers legal protections to student jour­nalists. He said what's key is for students, teachers and administra­tors to have a healthy working re­lationship, so they don't have to rely on those legal protections but instead can work through concerns collaboratively.
"If you publish a tricky story, it's not going to matter if you have the law on your side if your adminis­tration comes down on you raining blows," Appel said. "We definitely have a healthy amount of debate and discussion when we talk about running certain stories, but they're always very respectful of me and I think I'm always respectful of them, and it's healthy, polite de­bate."
Appel called it "pretty insulting" to think students would seek to "set the world on fire and watch it burn," and he said student journal­ists take what they do seriously and are responsible. 
He said student journalists shine a light on complicated issues and seek to dispel rumors and misun­derstanding.
Verneer said student journalists are taught about the ethical stan­dards followed by professional journalists, and they want to meet those same standards.
"I can't personally imagine myself ever wanting to produce something that is libelous or is not journalistic," Verneer said. "The administration should trust their advisers to teach the students, and they should trust them to let us know when something shouldn't be produced."
Category:
Omaha Daily Record
The Daily Record
3323 Leavenworth Street
Omaha, Nebraska
68105-1915
United States
Tele (402) 345-1303
Fax (402) 345-2351