Fiscal Responsibility Lacking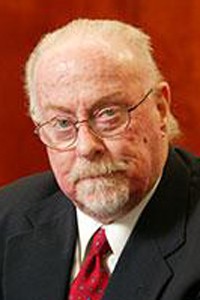 Gov. Pete Ricketts' veto of the Gage County bail out sales tax hike is just another chapter in the financial woes of state and local govern­ment.
Not long ago you learned of the calamity in Omaha Public Schools pension system. It wasn't alone.
Just a tiny example of woes stemming from retirement programs for public employees was the report earlier this year by the Reason Foundation on the Lincoln Police and Fire Pension Fund, which re­vealed that at least a quarter of a billion bucks (over the amount in the bank) was owed to the 400 retirees in the system. Think what you will about Reason (and the Platte Institute, co-sponsor of the study), the numbers are sobering if not alarming.
Every time you turn around, there is some fiscal disaster facing state and local government.
In Gage County's case, it was the wrongful prosecution of six defendants who languished a total of 70 years in prison for a crime they did not commit and who sought and received judicial relief to the tune of $28 million.
The Unicameral tried to allow a new sales tax to pay off the debt, but the Governor said, "No. That's up to a vote of the people."
I live in Arizona where pension crises befall virtually every county and town and where a former Maricopa County Sheriff single-handed­ly accounted for more than 50 million dollars in judgments and fees for his stupid conduct. So, we Arizonans aren't gloating about people in other states facing financial dysfunction of the first rank.
Nor is a Chapter 9 solution a good idea, even though some cases of municipal bankruptcy have brought relief.
Maybe it would be a better idea for state legislatures to face the mu­sic, get rid of tax exemptions to attract and keep businesses and start allowing local governments to devise their own tax schemes without irrationally silly lids.
Not being a politician, I can say to governments, "Pay your bills and don't kick them down the road to our kids and grandkids."
(Editor's note: The Unicameral voted to override the governor's veto and allow the sales tax in the Gage County case Tuesday afternoon.)
Category:
Omaha Daily Record
The Daily Record
3323 Leavenworth Street
Omaha, Nebraska
68105-1915
United States
Tele (402) 345-1303
Fax (402) 345-2351