Creighton Law Student Finds Link to Omaha in Nuremberg
Chris McMahon found a piece of home while feeling homesick at the conclusion of Creighton University's Nuremberg Summer Program in Nuremberg, Germany.
The Creighton law student had just taken his final exam, and he wanted to spend some time with his family, so they went to the toy museum together. Once there, they spotted a model train station on display that reminded them of the Durham Museum.
"When I got up close and saw it said Omaha, Nebraska, I was just amazed," McMahon said. "We were all a little bit homesick for Omaha at that point. It was neat."
In turns out that the Nuremberg Toy Museum has a model of the Omaha's former Union Station, now the Durham Museum, complete with an Omaha skyline and the crossing to Council Bluffs.
The replica was hand built from 1950 to 1974 by Nuremberg geologist Wolfram Bismarck. It spans almost 30 square meters on a 1:64 scale using an S gauge, according to the museum's website, museums.nuernberg.de.
"This masterpiece of model building was the inspiration for a very special film portrait, 'Omaha in Nuremberg,'" the museum said. "In a special screening room right next to the layout, this multi-award-winning film takes visitors on a journey into a railway world where the barriers between model and reality seem to fade away."
Public demonstrations of the train exhibit are held the last Saturday afternoon of the month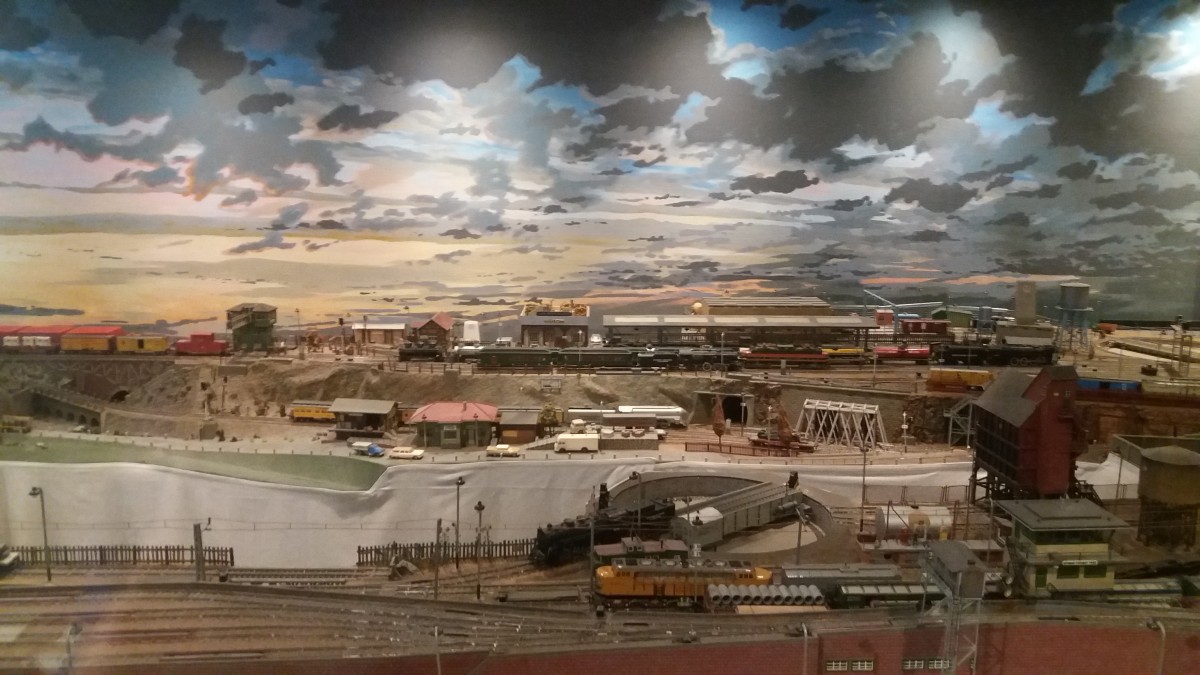 McMahon said no one from the Creighton group, which was in its 12th summer in Nuremberg, had ever discovered the gem.
"This Omaha train set was the crown jewel of the museum," he said. "We found a little slice of Omaha in Nuremberg."
McMahon said Creighton's Nuremberg program is an amazing opportunity to learn about international criminal law from the Nuremberg Trials to the International Criminal Court in The Hague.
Participants were able to visit Courtroom 600 of the Nuremberg Palace of Justice, as well as the ICC and a concentration camp.
McMahon said the Nuremberg Trials were unprecedented. They established the rule of law, instead of victor's justice, following the Second World War.
"It provided the foundation for the International Criminal Court today in The Hague," he said.
As impressive as the experience was, though, for McMahon and his family, that afternoon in a toy museum, wearing a Creighton University T-shirt, might be the most memorable of the trip.
"What law student is going to go to a toy museum?" McMahon mused. "It's like this guy started building this in 1950 just for me."
Category:
Omaha Daily Record
The Daily Record
3323 Leavenworth Street
Omaha, Nebraska
68105-1915
United States
Tele (402) 345-1303
Fax (402) 345-2351