CASA Adds a Superhero-Themed Family Festival to its Annual 5K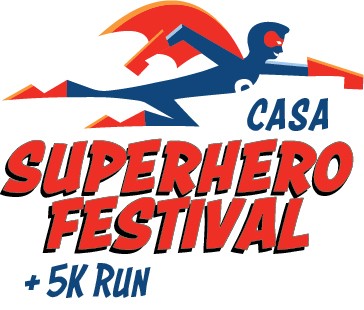 CASA for Douglas County is transforming its annual 5K race into a community festival.
The ninth annual Superhero Festival and 5K Run kicks off at 8 a.m. on Saturday, Aug. 24, at Stinson Park in Aksarben Village.
The event is an effort to raise awareness about children in foster care and how volunteer court-appointed special advocates help lift up their lives and voices.
Alexander Cayetano, director of volunteer and community engagement at CASA for Douglas County, said there will be a 1K kids fun run in addition to the traditional 5K run at the event.
"For those of us who aren't into that sort of athleticism, there will be a whole bunch of food vendors present there," he said. "There will be plenty of games and family-friendly, child-friendly activities. There will be a beer tent for the adults, and then we'll have performances from three local bands throughout the day."
The Pancake Man will serve breakfast from 8 to 10 a.m., with the beer tent opening at 10 a.m. along with food vendors that include Godfather's Pizza, Oklahoma Joe's BBQ, Voodoo Taco, Jones Bros. Cupcakes and Jimmy Johns.
The band lineup includes Five Minute Drive at 9:30 a.m., High Heel at 11 a.m. and Jacked at 1:30 p.m. Carnival games, activities and face painting run until 3 p.m.
"We wanted something that engages more of the community so that we can raise as much awareness as we can to the plight of children in the foster care system," Cayetano said.
The event itself is free, but CASA has sponsorships that help raise money in addition to the race registration fees, he said.
For more, go online to casaomaha.org/superherofestival2019.
Category:
Omaha Daily Record
The Daily Record
3323 Leavenworth Street
Omaha, Nebraska
68105-1915
United States
Tele (402) 345-1303
Fax (402) 345-2351