Brad Sugars Shares Business Secrets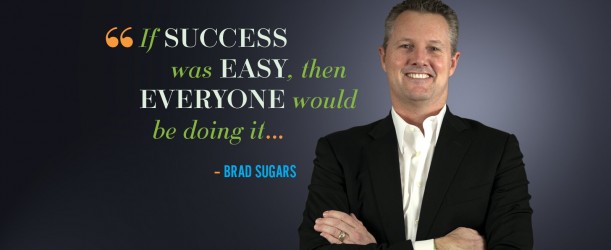 Time is the most limiting factor for most small businesses looking to grow, and day-to-day operations can get in the way of strategic planning and investments.
Business coaching helps those business owners break out of their ruts, make changes and find ways to increase profits – often by working smarter, not harder.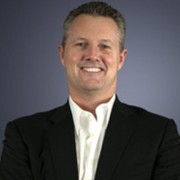 Brad Sugars, an internationally renowned business coach, will make his first ever appearance in Omaha later this month for a four-hour seminar to help jump-start businesses that want to grow their profits and expand their reach.
"Exponential growth for your business is what it's all about," Sugars said, promoting the Omaha event. "Let's get together and learn a bunch about how you can grow your business."
Sugars is the author of four international bestselling business books, and most recently is a co-author of "Pulling Profits Out of a Hat" with Des Moines business coach Monte Wyatt. He plans to discuss that book at the event.
Sugars is also the founder of ActionCOACH, which pioneered business coaching in the '90s. He created the company after selling his first business at a young age and finding that he kept being asked by friends to help grow their businesses. He franchised ActionCOACH, and it's spanned the globe – with 1,200 coaches in over 80 countries – as he has built his brand as a thought leader.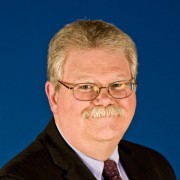 Jim Barger has spent the last decade as the ActionCOACH in the Omaha market, serving Lincoln and Council Bluffs as well.
Barger got his start, after earning an MBA from the University of Nebraska at Omaha, working for Burger King in Southeast Asia. He was part of a group that brought Burger King to the New Zealand market, opening 60 restaurants in just six years.
He and his wife moved back to Omaha after several years, after starting another business in New Zealand. Barger became a certified business coach, sharing the experience he gained from building a $100 million company with 3,000 employees from scratch.
"There are so many businesses in Omaha that need a coach," Barger said. "The primary target is business owners that want to grow their business, want to expand or who are frustrated with the sense of doing the same thing over and over again without any change or growth."
The ActionCOACH approach works in any industry and for businesses of any size, provided the business owner wants to move forward toward growth, he said.
"They'll have to make some changes," Barger said.
Most small businesses owners essentially work a job, where they do the work or sales or whatever is the core of the business. Barger said a growing business can only go so far with that model, and most businesses struggle to get past that point in their expansion.
Exclusive Promo Code for Daily Record Readers
Enter "dailyrecord" to save $40 off Brad Sugars' Omaha workshop.
Go to bradinomaha.live to register today for Sugars' exciting event scheduled Sept. 18 in La Vista..
A coach can help guide owners on how to allocate their time, so they can focus on the big-picture decisions and find more time in their day to focus on priorities.
"As long as the business owner wants to do something, we can work with anybody," he said.
Barger said the businesses he works with range from $500,000 to $30 million in value, although larger businesses are welcome.
"We are very ROI focused," Barger said. "We have a guarantee that we will find our fee."
Coaching is billed as a monthly retainer, and after four months, Barger will have found that fee in the client's balance sheet or else keep working for free until he does. That means there's an initial risk, but businesses aren't on the hook indefinitely for the service.
"You wouldn't hire a business coach unless it was going to give you a return on your investment," Barger said. "We have to be a positive to the balance sheet."
Barger meets with prospective clients for an initial consultation to determine if they're looking for the right thing – a long-term strategy, not simply a quick fix.
Barger encouraged business owners, leaders and managers – as well as anyone who wants to be a business learner or explore the benefits of coaching – to come out to hear from Sugars on Wednesday, Sept. 18, at 8:30 a.m. at the La Vista Embassy Suites, 12520 Westport Parkway.
"What I love about Brad is that he pushes business owners to think about their business at a higher level," Barger said.
Tickets for the event are $99 plus fees, but Daily Record readers can buy tickets for only $59 – that's a 40% discount – using the code "dailyrecord" at checkout.
To buy tickets, or for more information, visit bradinomaha.live.
To connect with Barger, or for more information on his services, visit jimbarger.actioncoach.com.
Category:
Omaha Daily Record
The Daily Record
3323 Leavenworth Street
Omaha, Nebraska
68105-1915
United States
Tele (402) 345-1303
Fax (402) 345-2351