BigLaw Doesn't Skimp on Summer Associates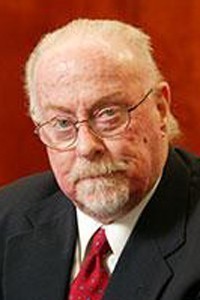 Creighton Law Professor, Ret.
You've been wondering what summer associates at BigLaw outfits are making this year and what they're doing to earn it?
Three months ago, most of America's huge law firms – 1,000 and up lawyers – decided to trim their highly sought-after programs from the traditional 10 week experience for students going into second and third-year classes, and pretty much to conduct the short (four or five weeks) sessions as online affairs.
Many firms said they would still pay the summer associates about $3,500 per week for the full 10 weeks and offer them jobs as associates upon graduation.
Omaha lawyers will probably weep when they learn that the starting pay for grads this fall at these megafirms is $190,000.
The newcomers will get a bonus in their Christmas stockings of $15,000.
Lawyers realize that the summer associate experience is nothing like real work. Typically, the day starts at 9:30 a.m. and ends at 6 or 6:30. p.m. But there is a nice – I mean nice – lunch with mentors or really big shots, and a social gathering a couple of evenings per week. Figure a little golf or a ball game to get to know the crowd.
With many offices working remotely this year, no major league sports, and golf courses socially distancing, there is no typical this year.
Firms promise summer associates an exciting, exhilarating summer experience, maybe even Zooming in with client conferences or walking six paces behind a real lawyer on her way to the courthouse. But there's no hanging around the water cooler or the young whiz kid of the firm's M&A department dropping into your office to kibitz.
The student might be given a brief to write, but it will be a lot harder to do the kind of teamwork most BigLaws use both to assess a summer associate's fitness and to solve real problems. Face it: It's harder for the law student to make an impression when she's stuck in front of a computer in the spare bedroom.
If you're wondering how these firms can afford to pay these young'uns for 10 weeks work when, at best, they're getting far less labor in return, quit wondering. Covington and Burling, for example, had gross revenue last year of nearly $1.2 billion.  Skadden Arps did a little better with $2.41 billion.
Category:
Omaha Daily Record
The Daily Record
3323 Leavenworth Street
Omaha, Nebraska
68105-1915
United States
Tele (402) 345-1303
Fax (402) 345-2351