Bellevue Moves Police Chief to Community Development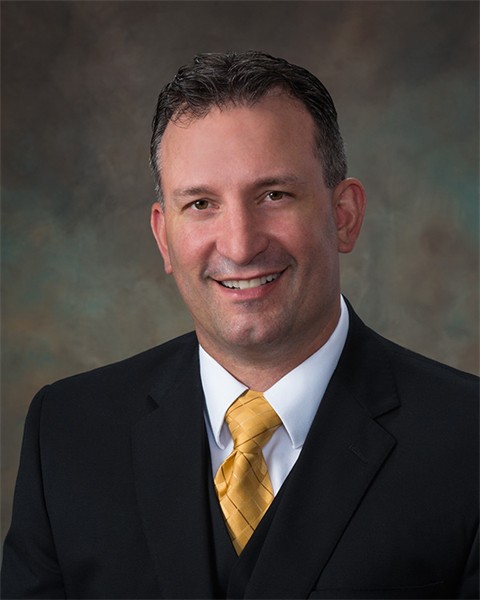 Bellevue – The City of Bellevue will move Police Chief Mark Elbert to a new role as community development director next year.
The hiring was approved at a Dec. 17 meeting of the Bellevue City Council. It's the first time that Bellevue has had a community development director, according to a city news release.
Elbert will step down as chief of police effective Dec. 31 and start his new role in 2020. He has been a member of the police department since 1996.
Elbert faced a no-confidence vote and was placed on administrative leave in 2017, facing allegations of "dishonest and deceptive conduct." He denied the accusations, and the complaints were deemed to have no merit by the Nebraska Commission on Law Enforcement and Criminal Justice. Elbert was reinstated a year later, although his status with the city was reexamined by Mayor Rusty Hike when he assumed office in December 2018.
"While some would question some of the management decisions that Chief Elbert made or the way they were handled, they were within the parameters of his job title and job description," then-City Attorney Patrick Sullivan said in a September 2018 news release. "His management style is not for everyone, as is the case of every leader, but he has served professionally and in the best interest of the officers of this City, sometimes at the detriment of his own well-being."
In a statement, Elbert said he looks forward to "working with the administration in advancing their vision of economic growth and prosperity in Bellevue."
As community development director, he will oversee permits and inspections, code enforcement, cable TV and planning, as well as serve as the incident commander of the City Emergency Operations Center. He will also work in strategic planning for business growth, community development and consulting with developers on potential project.
"Chief Elbert has professionally led the Bellevue Police Department since 2012," said City Administrator Jim Ristow. "During that time, he has helped move the department into a new state of the art police facility and has taken the lead on helping the citizens of Bellevue through two major floods and a tornado that have impacted our community."
Category:
Omaha Daily Record
The Daily Record
3323 Leavenworth Street
Omaha, Nebraska
68105-1915
United States
Tele (402) 345-1303
Fax (402) 345-2351