Avengers Accentuates Age Gap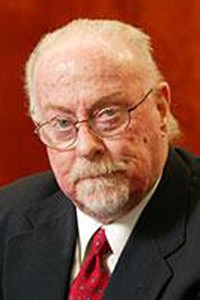 A week ago Friday, we were in our favorite restaurant and I said to the server, "I've never seen the parking lot so crowded!"
She responded, "Of course not. This is the opening weekend of The Avengers, (at the movies next door)," and I stupidly replied, "Oh I remember them from the sixties with Diana Rigg and Patrick McNee," and she burst out laughing as if I were in a time warp.
There is a cultural chasm between genuine senior citizens and the rest of the world, demon­strated by the gulp of ignorance about the biggest movie franchise of all time. My memories are of the Saville Row-clad McNee engaging in truly witty repartee with the splendidly clever Rigg who grappled with evil like a "modern" Sherlock Holmes, deductively and rationally.
Needless to say, I asked my number one grand­son about this void in my knowledge and he was too kind to guffaw at the old duffer. I made mat­ters worse when I asked him whether these "Avengers" were part of the Game of Thrones.
It wasn't, you see, because I was trying to be cute, but I know as little about what occupies the attention of the young as they do about Abbott and Costello.
Perhaps the same type of ignorance exists between those of us who adore Donald Trump and those of us who rank him with Hitler or Satan.
A newsie asked a man in Indiana what he thought of the President the other day and the guy said "He's the greatest" and ticked off the agenda "He's protecting my gun rights, he's for religious freedom, he's gonna keep the drug runners and terrorists outta my country, he's a real tax cutter and he's got our economy moving again."
That, I dare say, isn't the man I know.
We inhabit different universes. I pledged on the night my exasper­ated server told me about The Avengers to try to catch up on that other culture, the world of millennials. And so I picked up my copy of Sally Rooney's new blockbuster, "Normal People" – she having been chris­tened the voice of her generation. I could never expect to understand Thanos but to know a little about what sends the raving fans to the movies and $10 popcorn.
Category:
Omaha Daily Record
The Daily Record
3323 Leavenworth Street
Omaha, Nebraska
68105-1915
United States
Tele (402) 345-1303
Fax (402) 345-2351