ABA Compiles Statistics Report About Legal Profession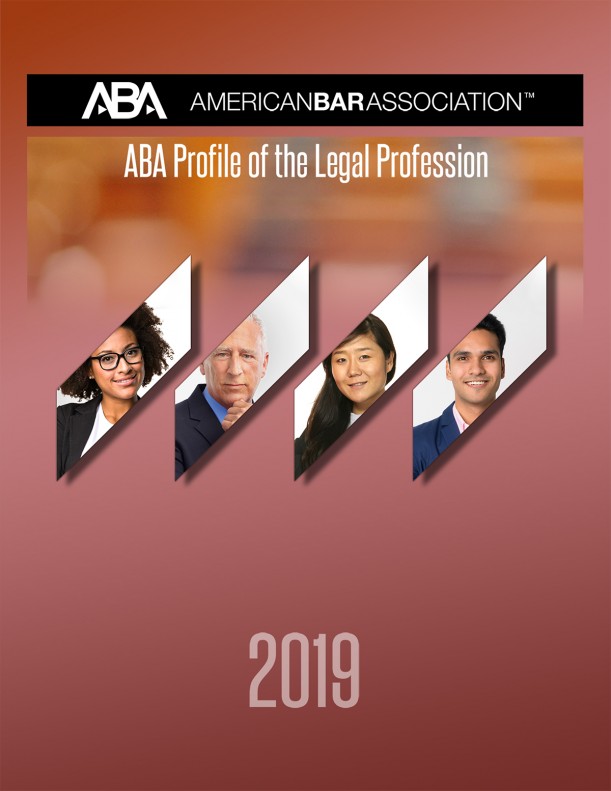 Nearly half of all law school graduates nationally take jobs at law firms, while only 1% choose to start their own solo practice.
That's one of many statistics in a recently released American Bar Association report that examines trends in the legal profession.
The ABA Profile of the Legal Profession explores topics such as wages, demographics, pro bono work, women in the profession, legal technology, lawyer well-being and lawyer discipline.
"This report is an important reference for anyone who wants to understand where the legal profession came from and where it stands today," ABA President Bob Carlson said in a release.
Included among the report's many findings are:
• The number of active lawyers grew by 12.4% in the past decade, climbing from 1,203,097 in 2010 to 1,352,027 as of Jan. 1, 2019.
• Nebraska has 5,555 attorneys, which is up 6.5% from 2009. Iowa has 7,306, up 3.8% from 2009.
• Male attorneys still outnumber female attorneys by nearly a 2:1 ratio – that is, 64% to 36%.
• From 1998 to 2018, lawyer salaries almost doubled. They're now an average of $144,230.
• In 2019, summer associates started at an average of about $2,875 – that's $149,500 a year.
• The average lawyer wage in the Omaha-Council Bluffs metro area was $115,160 as of 2018.
• Iowa has the highest bar passage rate in the country at 84%. Nebraska's overall rate is 70%.
• The average law school graduate had $145,500 in student loan debt in 2016 – about middle of the pack among all doctoral graduates, including medical school.
• Approximately a third of lawyers (34%) carry cyber liability insurance, up from 11% in 2015.
• About 10% of layers say their firms currently use artificial intelligence tools, and 36% think AI tools will become mainstream within the next five years.
• Nebraska has the lowest rate of public discipline of lawyers in the country, tied with the District of Columbia, at 0.07% in 2017. The highest rate, at 0.93%, was in Nevada. (Note: The survey data did not include California, part of New York and a few other states.)
The 100-page report was assembled using data from a variety of ABA sections, divisions, committees and commissions, as well as from the federal government and nonprofit groups that work closely with the legal profession.
The ABA plans to update the report annually, providing a valuable source of statistics for future study of the practice of law.
Download a complete copy of the report at ambar.org/profile.
Category:
Omaha Daily Record
The Daily Record
3323 Leavenworth Street
Omaha, Nebraska
68105-1915
United States
Tele (402) 345-1303
Fax (402) 345-2351