Ron Parsonage Among Omaha's Most Distinguished Business Lawyers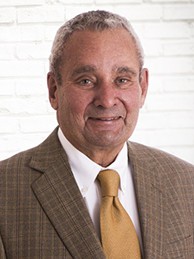 Ronald Keith Parsonage
Nov. 12, 1938 – Aug. 3, 2019
Ronald Parsonage spent time in his final days working to ensure his client's peace of mind as he worked out of a hospital bed.
Parsonage, 80, died Aug. 3 after a six-year fight against cancer.
A native of Minneapolis, Parsonage practiced law in Nebraska for more than five decades.
Parsonage graduated magna cum laude from Cornell College in 1960 and Creighton University School of Law in 1968. He started out as a law clerk for Judge Richard E. Robinson.
Parsonage never retired from the law, and he most recently was of counsel to Dvorak Law Group. He advised clients on corporate, estate planning and tax matters, according to the firm.
"Ron's dedication and vast knowledge of the law were tremendous assets to his clients and the firm," Dvorak Law Group said in a statement. "Ron had a wonderful presence and instilled his knowledge and critical thinking skills on his fellow attorneys. Ron's utmost dedication and service to his clients, however, is what made him stand out. Ron took great pride in his life's work and ensured his clients' peace of mind even in his final days."
Joel Larmore, chairman and CEO of RehabVisions, said he engaged Parsonage for legal services in 1974 and they developed a friendship over the decades.
"He was bright, innovative and masterful at his job," Larmore said of Parsonage. "He was a man of integrity who had an ability to develop solutions to problems that others overlooked."
Parsonage was a stalwart in the Omaha legal community and among its most preeminent business lawyers, said Dave Dvorak, partner with Dvorak Law Group.
"His relationship with and service on behalf of his extraordinarily diverse clientele transcended the attorney/client role," Dvorak said. "That is what truly made him special. All of us are going to miss him terribly, but our firm will strive every day to deliver the service, care and compassion to our clients that Ron did over his entire career."
In his personal life, Parsonage was an avid fisherman, Husker fan and steward of classic cars. He loved adventure and the outdoors with his family, and he taught his children to fish, water ski and snow ski.
"He approached everything in life with the utmost care and diligence, always seeking to bring joy to his loved ones," according to an obituary published through Heafey Hoffman Dworak Cutler Mortuaries. "He had a curious mind and could often be found with a historical biography in his lap or a difficult crossword in his hand. His sense of humor, adventure and storytelling, complete with bears, cougars and canoes, could send entire rooms belly laughing, and his intellect always made for a stirring conversation. His stories were unfailingly legendary; his prayers were unfailingly poignant."
Parsonage was known to his family as "Goompa." He is survived by his wife Gail, with whom he shared 56 years of marriage; his daughter, Suzanne Miller (Steve); his son, Doug Parsonage (Janet); his seven grandchildren Savannah (James), Drake, Sam, Sophia, Gus, Meg and Eli; his brothers, Bob and Bill; and eight nephews and one niece.
A memorial service and internment were Aug. 9 at Bethany Lutheran Church in Elkhorn. He received military honors from Benson VFW Post 2503.
The family requests gifts in his memory to the Judge Robinson Law Scholarship at Creighton University – by mailing Creighton University, Office of Development, PO Box 30282, Omaha, NE 68178 – or to the Siena/Francis House homeless shelter.
– Scott Stewart
Category:
Omaha Daily Record
The Daily Record
3323 Leavenworth Street
Omaha, Nebraska
68105-1915
United States
Tele (402) 345-1303
Fax (402) 345-2351