Ralston Police Issued 34 Citations During Memorial Day Campaign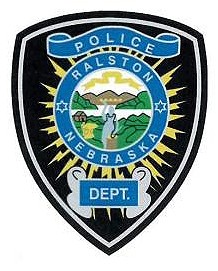 By
Ralston Police Department
The Ralston Police Department assisted in raising awareness about seat belt safety to area residents during its annual Click It or Ticket high-visibility seat belt enforcement campaign, held May 24 through June 6. Thanks to funds provided by the NDOT Highway Safety Office, RPD was able to have more officers on the street checking for violators. The campaign, which coincided with the Memorial Day holiday, was twofold: to combine increased enforcement and a zero-tolerance policy, with effective communication to road users on the importance of seat belt use.
RPD officers made 85 contacts during the campaign, and issued 34 citations for various offenses. Some of these included speeding, DUI, open container, and seat belt violations. Officers also arrested two fugitives on outstanding warrants, and arrested a driver for felony DUI.
According to the 2020 Nebraska Seat Belt Use Survey report, Nebraska's overall seat belt use rate for 2020 was 80.6%. The Click It or Ticket campaign is focusing on the remaining 19.4% who still don't buckle up. Thousands of lives could be saved each year if every person was properly restrained on the road.
The Ralston Police Department will continue to participate in these traffic campaigns in an attempt to educate drivers and make our roads safer.
Category:
Omaha Daily Record
The Daily Record
3323 Leavenworth Street
Omaha, Nebraska
68105-1915
United States
Tele (402) 345-1303
Fax (402) 345-2351