Plan Delivers Blueprint to Grow Economy in Next Decade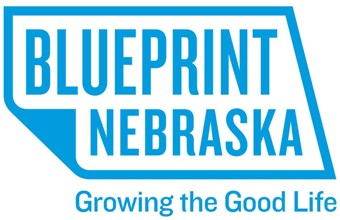 A new Blueprint Nebraska report outlines ambitious initiatives and goals for the state with the aim of increasing economic development over the next decade.
The proposal, developed over 14 months meeting with advisers and Nebraska residents, outlines a vision for the state that addresses challenges related to innovation and talent, which threaten to leave Nebraska lagging behind other states in the future economy.
Blueprint Nebraska, originally suggested by former University of Nebraska President Hank Bounds, is based on a similar initiative undertaken in Mississippi and aims to be "cross-sector, cross-industry, cross-party and cross-community" in its approach to grow the state.
"Over the course of the last year, a steering committee, industry councils, and thousands of Nebraskans provided input with the help of a team of facilitators and augmented with outside research," Nebraska Gov. Pete Ricketts said. "This report contains a wide variety of initiatives. These proposals will form the basis for dialogue and debate for how we move our state forward."
Blueprint Nebraska establishes five benchmark goals for the state to accomplish by 2030:
• Make Nebraska a top-three state to live in national rankings.
• Create 25,000 jobs.
• Grow the average annual income of Nebraskans by $15,000.
• Add 43,000 more 18- to 34-year-old residents to the state.
• Boost research and development by $200 million annually.
The report was unveiled during a livestream last Tuesday from Omaha, Lincoln and Broken Bow. A series of presentations about the plan will be held across the state sponsored through the Nebraska Chamber of Commerce & Industry's annual fall forums.
"Everyone has to win in Nebraska for this strategy to work," said Bryan Slone, president of the Nebraska Chamber. "I hope that Scott Frost will forgive me for this, but what's needed to pull this off is a unity of purpose across the state. What we saw over the last 14 months was an energy level as leaders from across the state got together to put together that you see today. I'm not saying it was exactly Memorial Stadium, but it was excited, and it yielded some very, very good results that I believe will be a catalyst for growth as we go forward."
Blueprint Nebraska outlines 15 specific initiatives, which include resolving several third-rail issues in state politics, including a realigning of the state's tax structure, incentives strategy and educational funding mechanisms.
The initiatives are grouped into four themes: people, places, government and industry sectors.
For people, the report suggests boosting internships and apprenticeships through public-private partnerships; revolutionizing the educational segments from early childhood through careers; promoting diversity and inclusiveness in communities; and launching a "Choose Nebraska" campaign to attract new talent.
For places, the report suggests rejuvenating communities, town centers and meeting places; increasing rural broadband and embracing 5G wireless networks; expanding the state's transportation connectivity; and adding 30,000 to 50,000 new "achievable, livable" housing units.
For government, the report suggests realigning the state's tax strategy; digitization, consolidating and elimination of "red tape" in government; and optimizing the state's incentives.
For industry sectors, the report suggests improving on the state's agri-business cluster; using entrepreneurship zones and innovation hubs to draw tech founders; creating a manufacturing innovation center of excellence; and expanding partnerships for the state's financial technology, banking and insurance technology industries.
"Nebraska does represent 'The Good Life,' and we can be even better," said Lance Fritz, president and CEO of Union Pacific.
The next steps for Blueprint Nebraska are the creation of four councils to identify tactics for delivering results, with the goal of rolling out five related initiatives per quarter through mid-2020.
Andrew Prystai, CEO and co-founder of Event Vesta in Omaha, said the Blueprint plan promotes entrepreneurship, workforce talent and other traits that will draw young professionals to the state.
"You need a place that they want to call home," Prystai said. "By working on a bunch of different ingredients to build thriving communities, from diversity and inclusion to arts to public transportation, Blueprint Nebraska will work to make a place that these talented young professionals choose actively to call home."
More information, including a full report and a summary, can be found at blueprint-nebraska.org.
Category:
Omaha Daily Record
The Daily Record
3323 Leavenworth Street
Omaha, Nebraska
68105-1915
United States
Tele (402) 345-1303
Fax (402) 345-2351