Judiciary Starting to Be Shaped By Biden and the Democrats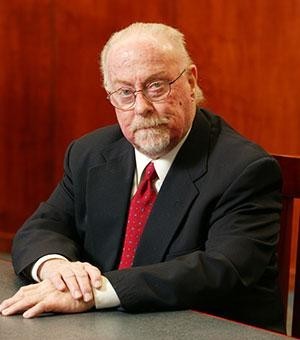 The next few days will show whether President Joe Biden has dropped the ball on the critical issue of appointing judges.
As a matter of fact, by the time you read this, he may have redeemed himself with antsy Democrats who have been waiting since January for the first nominations.
They realize the window of opportunity for getting an evenly divided Senate to confirm new jurists is shrinking with the 2022 elections looming and eager Republicans lining up to run — think e.g., very tight short-term wins last year for Dems in Georgia and Arizona.
Biden came to office following a no-holds-barred GOP fight to fill just about every judicial vacancy. Sen. Mitch McConnell, Leonard Leo of the Federalist Society and, of course, the Trump team, filled 234 slots at all levels (including three Supreme Court youngsters who could serve up to another 40 years). On Jan.20, the new president had only 46 Article III seats to fill.
You read here that Biden's team had requested immediate help from Democratic senators before the inauguration. Diversity of all kinds: race, gender, practice experience was sought. This was not an easy task, Dahlia Lithwick wrote in Slate. And the new president had a lot on his plate — including the COVID-19 crisis to the economy, to the border surge, not to mention testing by China, Russia and North Korea.
Biden got shots in arms, passed a COVID-19 relief package of $1.9 trillion, introduced a New Deal kind of $3 trillion proposal — and still no judges. The confirmation of Merrick Garland to be attorney general opened up a D.C. Circuit vacancy which should have cranked up a wave of judicial appointments.
The D.C. Circuit job is ready-made for a young star on the federal trial bench — Judge Ketanji Brown Jackson, a Harvard and Harvard Law grad who served as a clerk for jurists at all levels (including Steven Breyer of the Supreme Court) and had been a rarity in federal judicial appointments: a public defender.
This brilliant woman had been on the short list for the vacancy to fill the seat of Antonin Scalia who died suddenly in 2016. Obama, of course, named Garland, whose nomination was stifled by McConnell.
Ballotpedia has reported that a number of sitting judges on the circuits have announced that they are taking senior status. They will continue to serve, but their jobs may now be filled by the president.
The reader undoubtedly knows that some Democrats are putting great pressure on Justice Breyer, who is 82, to leave the high court as soon as a replacement is named. They love Ruth Bader Ginsburg, but believe she stuck to the job too long. Once McConnell declared war on Obama appointments, any non-Trumpite was doomed. Act now, before the 2022 election when a McConnell impasse could be in place once again, they say.
It should also be noted that just two weeks ago, the Judicial Conference of the United States called for the creating of 79 new federal judgeships to deal with the explosion of caseloads. If Congress creates the posts, the president would be called on to fill them without delay.
Richard Shugrue is a professor emeritus at the Creighton University School of Law and a columnist for The Daily Record.
Category:
Omaha Daily Record
The Daily Record
3323 Leavenworth Street
Omaha, Nebraska
68105-1915
United States
Tele (402) 345-1303
Fax (402) 345-2351