Former Lancaster County Prosecutor Spearheaded Child Victim Care Center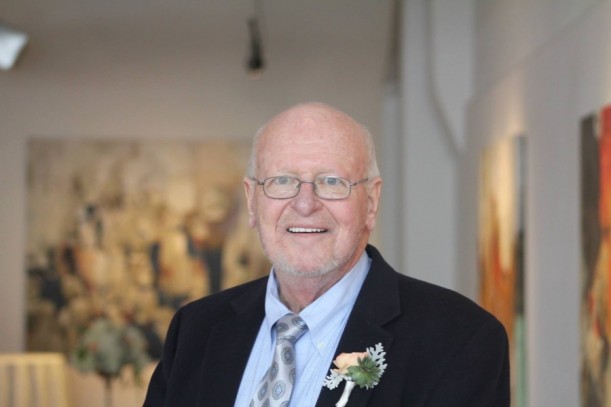 Gary E. Lacey
Oct. 2, 1942 – Jan. 2, 2020
A longtime prosecutor who helped create a care center for child victims of assault and violence in Lincoln and Lancaster County has died.
Gary Lacey passed away on Jan. 2 at Gothenburg Health, said Teresa Peckham of Blase-Strauser Memorial Chapel in Gothenburg last Tuesday. Lacey was 77.
Gacey was elected county attorney in 1990 and served until 2010. He handled several high-profile cases over his years as a prosecutor, including the 1980 slaying of two women at a Quaker meeting house. Friends have said much of his focus over his career was on changing the way the county provided care for juveniles in the legal system.
Lynn Ayers, executive director of the Child Advocacy Center, said Lacey's dedication and passion were vital to the growth of the center he helped found.
"His life, his vision, his leadership have directly touched the lives of thousands of children," Ayers told the Lincoln Journal Star. "I look at the Child Advocacy Center as his living legacy."
Joe Kelly, U.S. attorney for Nebraska, had succeeded Lacey as Lancaster County attorney, and he said Lacey was adept at practicing local politics.
Lacey also was "friendly, had a sense of humor, pleasantly unpredictable and a lot of fun to work around," Kelly said.
Lacey was born in Scottsbluff and graduated from Scottsbluff High School before studying journalism at the University of Nebraska–Lincoln. He was editor of the Daily Nebraskan at UNL, and after graduation worked as a journalist at the Southern Illinoisan in Carbondale, Illinois, before enlisting in the U.S. Army.
He spent two years serving in Thailand during the Vietnam War and became interested in law. He attended the University of Nebraska College of Law before working at the Lancaster County Attorney's Office as a prosecutor.
"His work as a prosecutor inspired the passion he had for helping others and advocating for those in need," according to a family biography distributed by Blase-Strauser Memorial Chapel.
He is preceded in death by his father Harold Lacey, his mother Chelsa Hiatt Lacey, and his sister Beverly Calvert. He is survived by Janet England, his wife of 27 years; son David Lacey and his partner Heather James; daughter Anne Lacey and husband Nate Hofer; stepson Matthew Kolbeck and wife Sarah; stepdaughter Anna and husband Matt Dalrymple; and grandchildren Audrey Lacey, Graham Hofer, Reid Hofer, Mya Kolbeck, Jeffery Dalrymple and Lucas Dalrymple.
A memorial service was held last Tuesday in Gothernburg. He was buried at Fort McPherson National Cemetery. memorials may be sent to the Child Advocacy Center, 5025 Garland St, Lincoln, NE 68504.
– Associated Press & Scott Stewart
Category:
Omaha Daily Record
The Daily Record
3323 Leavenworth Street
Omaha, Nebraska
68105-1915
United States
Tele (402) 345-1303
Fax (402) 345-2351